The number of people in Mozambique killed by the tropical cyclone Kenneth is Monday has risen to 38, the authorities announced Monday.
Kenneth reached Thursday Mozambique. The heavy rainfall that the storm was brought, led to devastating flooding. There is concern that thousands of people still trapped in the disaster area.
On the tourist island of Ibo, with some six thousand inhabitants, it would be 90 percent of the homes are destroyed. "It seems like the island is bombed. It is Biblical," said a hotel owner left against the news agency AFP.
On the Comoros, an island nation north of Madagascar, were also three fatalities reported.
The country was a month earlier hit by the severe cyclone Idai. At that time, more than nine hundred deaths in the south-east of Africa.
80
Mozambique hit by heavy flooding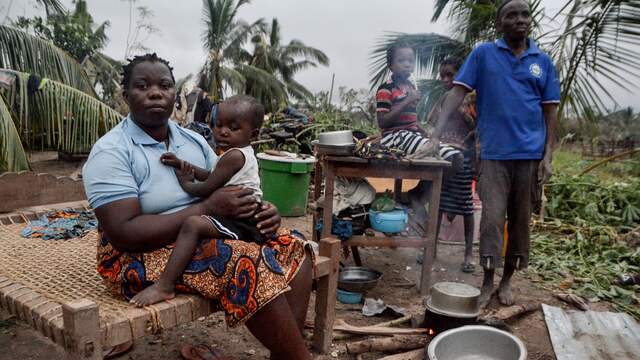 A by the cyclone Kenneth become homeless family is forced outside. (Photo: AFP)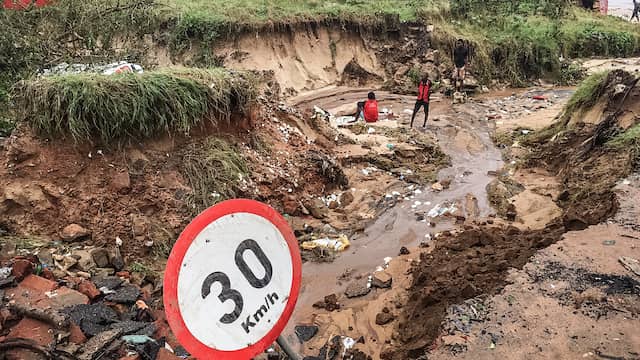 This road in Pemba is completely washed away. (Photo: AFP)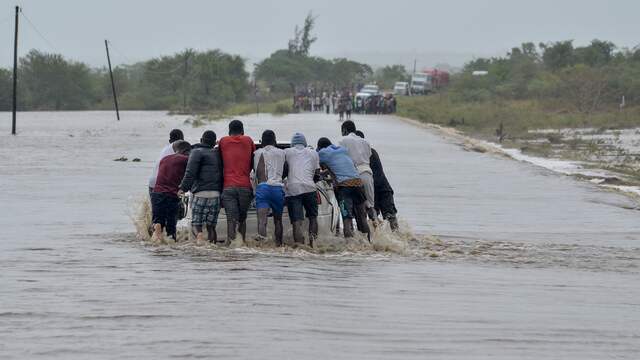 Residents push a car out of the water. (Photo: AFP)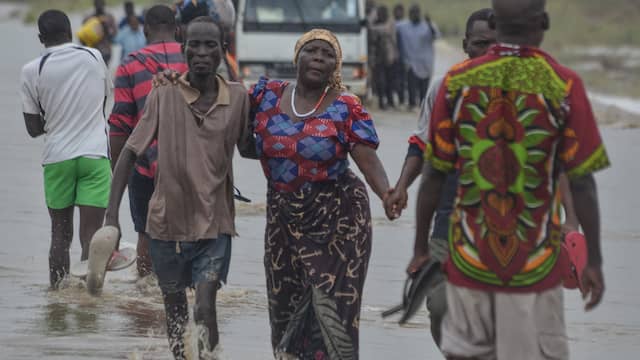 The coming days will the water level in Mozambique is expected to continue to rise. (Photo: AFP)
People on the Comoros islands sit at their remaining possessions. (Photo: AFP)