Dead and injured by bus in Germany
Photo: AFP
Several people were Monday morning killed by a big accident on the German highway A9. A bus and a truck collided at each other at the place in Münchberg.
After the accident, caught hold of the bus flame, report German media.
There would be dozens of victims. It would go to multiple deaths and at least 31 people injured would have been injured.
In total, in the two vehicles, 48 people have been.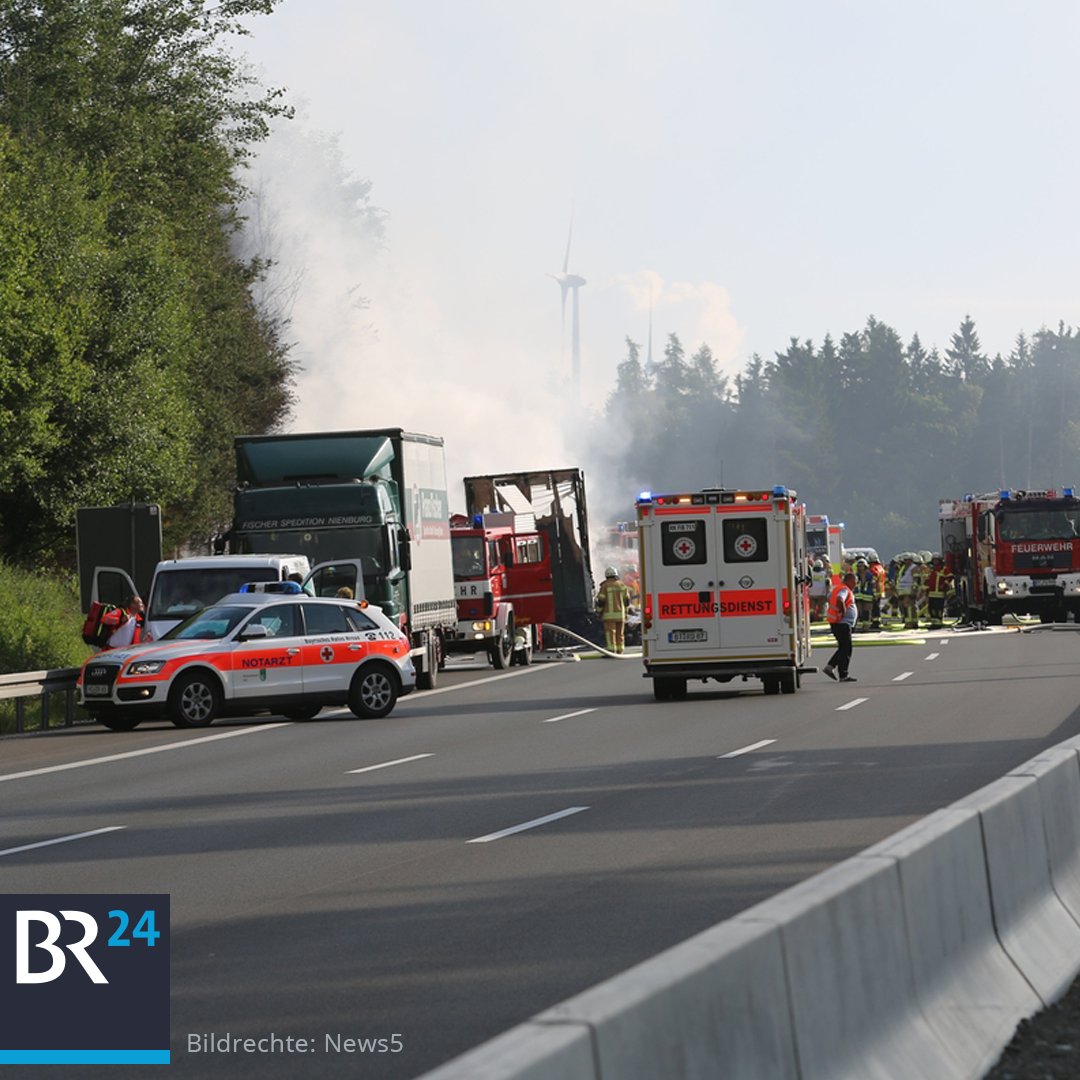 #Polizei spricht von über 30 Verletzten | #Münchberg #A9 #Unfall https://t.co/O2yXC9pgFB
Avatar


Author
RT_Deutsch
Time of placing
07:13 – 03 July 2017
Helicopters
There are multiple helicopters deployed to the victims quickly to the hospitals in the area. The highway is to a large part deposited.
The accident took something for 7.00 pm. The cause of the collision is still unknown. The town of Münchberg is located in the German state of Bavaria.