David Hasselhoff has made guest appearances at concerts André Rieu

David Hasselhoff performs as a guest at the Vrijthofconcerten of André Rieu.
Photos from the dress rehearsal, the Baywatch star and violinist on stage together. The fiddler invites each year special guests with him to act, and this year is The Hoff, in his own words a good friend of Rieu, of the party.
1Limburg wrote Thursday that Hasselhoff in april this year in Maastricht was, for reasons that he is not familiar wanted to make. The 64-year-old Hasselhoff aspires in addition to acting for years, a professional singing career. In the Netherlands he had in 1989 a modest hit with " Looking for Freedom.
The first performance of the series Vrijthofconcerten in Maastricht is Thursday night.
David Hasselhoff on stage with André Rieu
David Hasselhoff together with André Rieu on stage in Maastricht.
© ANP
In the Netherlands he had in 1989 a modest hit with " Looking for Freedom.
© ANP
The Baywatch actor was in april already seen in Maastricht, when he said not what are the reason for his visit was.
© ANP
Share this photo via:
Back to slideshow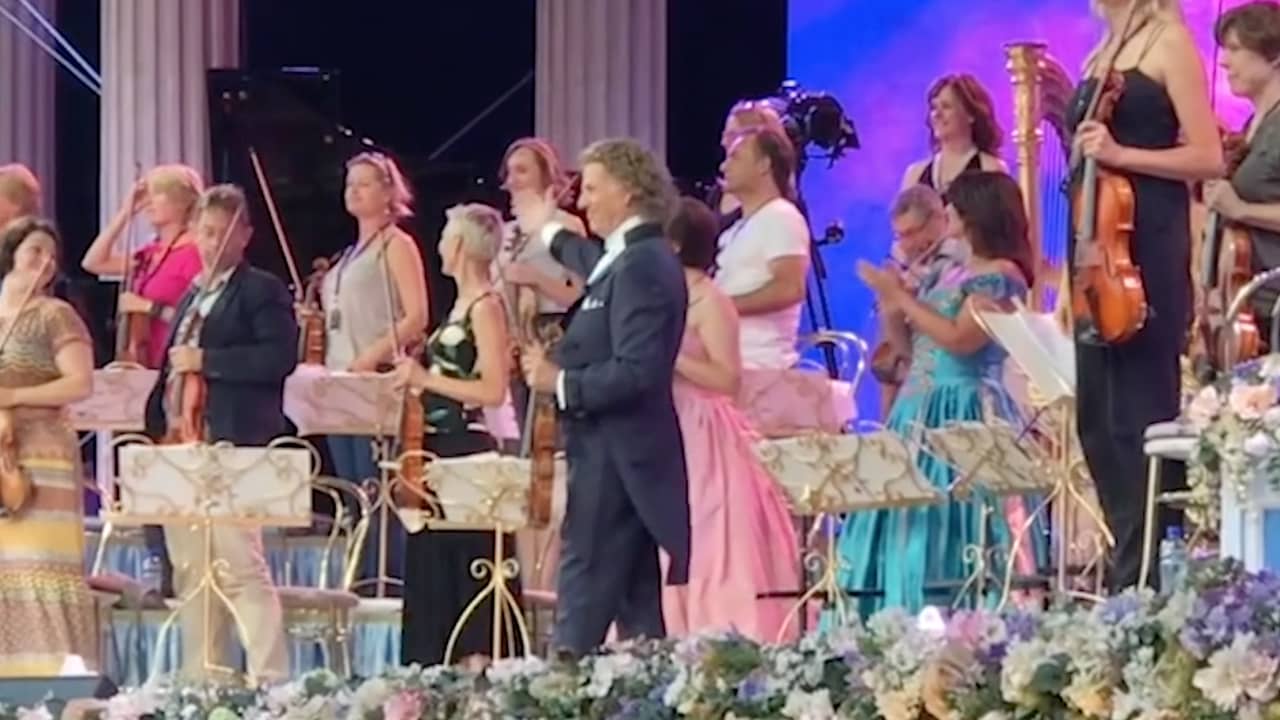 26
Dress rehearsal for André Rieu at the Vrijthof in Maastricht