Danger of breakthrough of the dam California takes off
The water level in Lake Oroville in California is Monday morning, dropped slightly. This seems to be the danger that the highest dam of the United States is broken, gone. Nevertheless, approximately 190.000 people have not yet returned home.
The local authorities report Monday morning (Dutch time) that the situation is stable, because an extra drain that excess water from the reservoir must dispose of no longer flooding. Sunday night, threatened the so-called noodoverlaat to break through, making the lower area, where thousands of people live, and threatened to overflow.
188.000 people were Sunday the urgent call to leave their homes. This includes residents of the towns of Oroville and Marysville. The massive evacuation led Monday to traffic and full hotels. According to the authorities expires, the evacuation is orderly and there is no evidence of looting. In the higher located city of Chico would inhabitants shelter to be provided, reports CNN.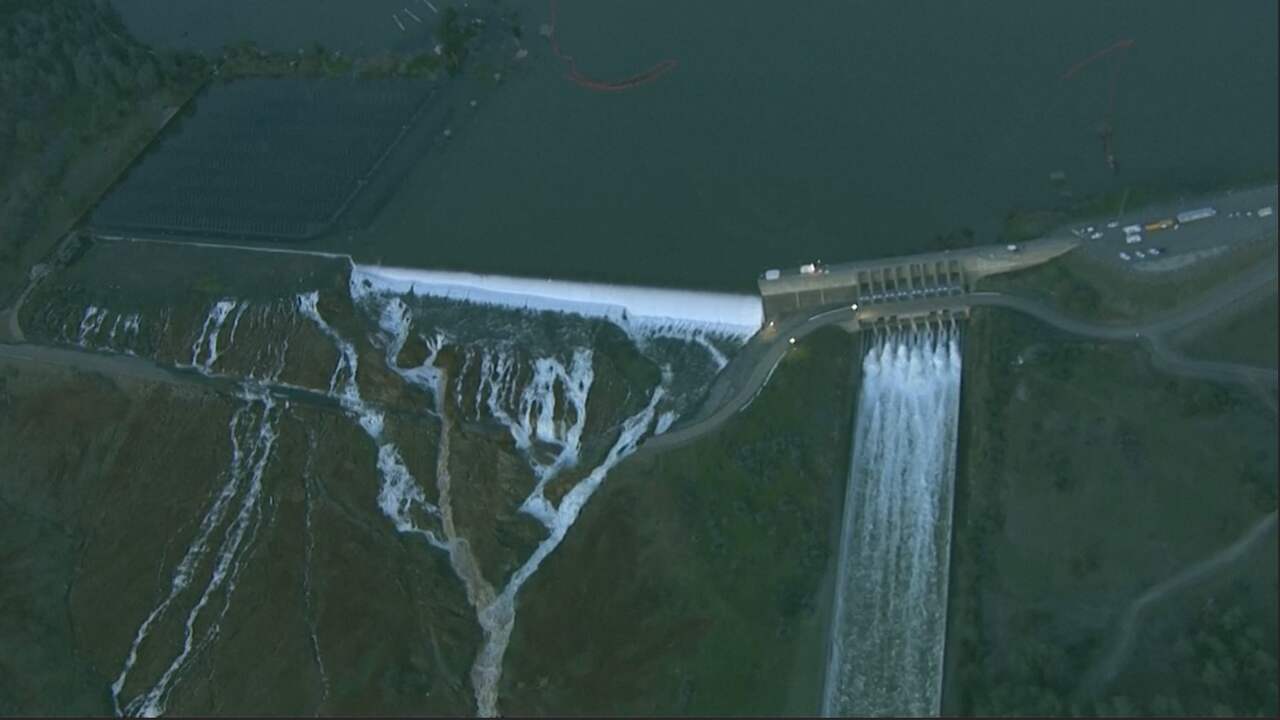 48
Thousands of Californians evacuated because of imminent rupture of the dam
Evacuation
Although the water discharge preliminary position seems to hold, the evacuatiebevel of power. "I prefer that people in this area safe and is hopeful to leave," says the local sheriff. The drain was threatened on Sunday night to sag through the large quantities of water which the reservoir filled to overflowing. Concrete blocks that the drain had to strengthen, were swept away in the flood. With boulders was tried to the inclination to avoid.
The Oroville dam is 230 meters, the highest dam of the USA. The dam was in the sixties built.
Impending rupture of the dam California
More than 180,000 inhabitants in the north of California were Sunday ordered to leave their homes because of an impending rupture of the Oroville Dam.
© ANP
Residents of Oroville (California) to refuel prior to the evacuation.
© Hollandse Hoogte
The local sheriff during a press conference. He stresses that this is not an exercise.
© ANP
An aerial view of the situation at the dam.
© ANP
Share this photo via:
Back to slideshow
This function is not available with your current settings. Click here to change it.