Dakota Fanning gets a big role in the tv series, The Alienist
Dakota Fanning gets one of the leading roles in the new tv series, The Alienist.
The Alienist is about a search for a serial killer in New York at the end of the nineteenth century.
Fanning plays the role of Sara Howard, the secretary of police commissioner Theodore Roosevelt. She wants to be the first female detective in the city. In addition to Fanning play also Daniel Brühl (Rush) and Luke Evans (The Girl on the Train) in the series, reports Variety.
The Alienist is based on the homonymous book of the writer Caleb Carr. The series is developed by True Detective director Cary Fukunaga. Also Oscarwinnar Eric Roth (Forrest Gump) participate in the project as a producer.
Davis
Dakota Fanning mainly known for her film roles. They broke at the age of seven with her role in I Am Sam and played then at a young age under more big roles in Man on Fire and War of the Worlds. Also, she played in the Twilight series and The Runaways.
The actress also had earlier roles in television series. So she had a guest appearance in Friends, and she was seen in the miniseries Tasks. Currently Fanning featured in the movie Brimstone by Martin Koolhoven.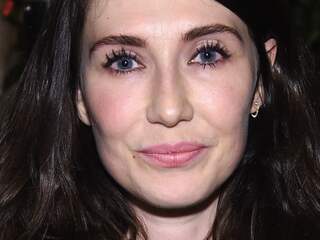 See also:
Recensieoverzicht: Brimstone is 'slow' but 'convincing'