Football
Criticized Luis Enrique will get the support of the chairman of FC Barcelona
President Josep Maria Bartomeu FC Barcelona has Monday expressed its support to Luis Enrique. The trainer gets a lot of criticism because of the poor results of the team.
Barcelona lost last week in the eighth finals of the Champions League with 4-0 at Paris Saint-Germain, and won Sunday without a big to play in the Spanish league with a 2-1 from Leganes.
The Catalans in the Primera Division, one point less than leader Real Madrid, which is also two games less played.
"Luis Enrique is the coach that we want," says Bartomeu Monday surely. "He did an excellent job and we are satisfied with him. There is no plan B. We want to be with him. We are in the cup final and the season is still long."
Also midfielder Andrés Iniesta sees the still sitting with his coach. "We are relying not lost. Not in ourselves and not in the trainer. We have to go through this period."
The return against Paris Saint-Germain is about two weeks. The cup final against Deportivo Alaves is Saturday may 27th at the program.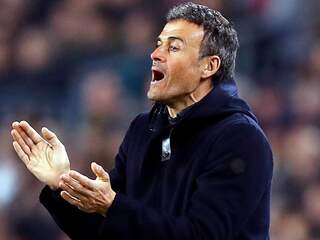 See also:
Luis Enrique not happy with the whistling supporters FC Barcelona