Kevin Navin appears at his sentencing hearing in Bridgeport Superior Court on June 29.
(Connecticut Post)
A Connecticut man who shot dead his parents in 2015 is Friday sentenced to 55 years in prison for the double murder.
Kyle Navin, 29, had pleaded guilty to two murders in April, just before his trial was set to begin in August 2015, the slaughter of his parents, Jeffrey and Jeannette Navin.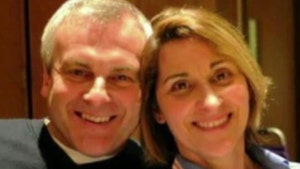 Video
FLASHBACK VIDEO: Son of slain Connecticut couple charged with murder
He told a judge in Superior Court Friday that he had no explanation for his condemnation, because he didn't want to be a "show pony for the media."
The bullet-ridden bodies of Jeffrey and Jeannette Navin, of Easton, were found in the wooded garden of a vacant house in neighboring Weston a few months after she disappeared. Both are made with a .40-caliber gun, the Hartford Courant reported.
Court documents said the couple, the operators of a waste disposal company, were angry about their son and his behavior and drug use, and the planned sale of the company and cut him out of their wills.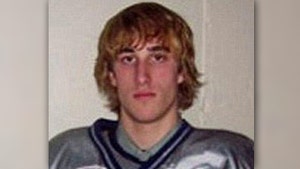 Video
FLASHBACK VIDEO: Son of 'perfect plan' for parents disappeared, police say
A month before his parents disappeared, Kyle Navin sms from his girlfriend, Jennifer Valiante, saying he had the "perfect plan" that would "solve any problem and give us a rich and amazing life," court documents said.
Valiante has pleaded guilty to hindering prosecution and is serving an eight year prison sentence.
On Friday, Judge Robert J. Devlin, Jr. called Kyle Navin the actions "shameful and disgusting" and said that the murder was a "black-hearted crime."
"This is a terrible crime, there is no other way to describe it," he said, the newspaper reported.
The Associated Press contributed to this report.
Lucia I. Suarez Sang a Reporter for FoxNews.com. Follow her on Twitter @luciasuarezsang