Commemoration of the failed coup in Turkey
Photo: AFP
The commemoration of the failed coup attempt last year in Turkey on Tuesday in the country started.
President Recep Tayyip Erdogan and prime minister Binali Yildirim Tuesday in Istanbul, the Cemetery of the Martyrs visited where fifteen of the killed victims.
The couppoging was carried out by the military, and began on the evening of July 15, 2016. It led to a massive resistance among the population. The coupplegers lacked sufficient support among the military and police. It was the next day already clear that the coup had failed. There were over 240 deaths and nearly 2,200 wounded.
It is still not clear who and with what motives the bloody couppoging has ventured. Erdogan pointed to an old political rival, Fethullah Gülen as the mastermind behind the couppoging. The in the USA living Gulen denies that strongly.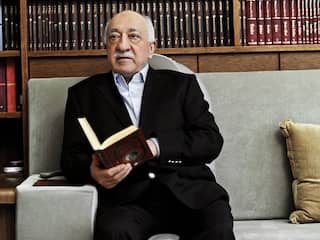 See also:
Who is Fethullah Gulen and why is Erdogan behind his movement?
Repression
Erdogan has the power to drawn in and continues with the hard hand of people that may be to the followers of Gulen. The ongoing repression that the coup was followed, to great excitement in the country, and in relations with other countries led.
The netherlands and Austria, for example, turkey's political leaders refused to admit that July 15 wanted to come remember.
The Turkish leader and his party for Justice and Development (AK) emphasise the commemorations that they have the sheets to hand out.
Speech
Highlight of the commemoration is the speech of Erdogan at the parliament in Ankara. He starts in the night from Saturday to Sunday at 01.32 hours (our time) with his speech. It is exactly a year ago that coupplegers the parliament building bombed.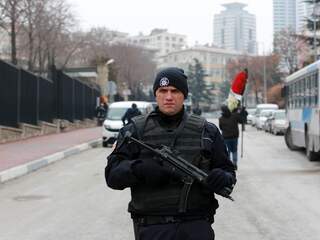 See also:
Turkey arrests dozens of academics because of couppoging