College Tour with Jochem Myjer seen by 782.000 viewers
The first episode of the new season of College Tour, in which comedian Jochem Myjer was a guest, Friday evening, by 782.000 people are viewed.
The comedian told in the Leiden Theatre full of students about his recovery after the heavy operation, which in 2011 he had to undergo.
Myjer spoke about his role as Ricky Panic in the Sinterklaasjournaal and the pietendiscussie. He admitted the roetveegpieten of the NTR a 'genius solution' to be found.
Presenter Twan Huys will receive in the coming weeks, Netflix ceo Reed Hastings, the Chinese artist and activist Ai Weiwei, writer Geert Mak, the Second speaker of Khadija Arib, and ballerina Igone de Jongh in his tv program.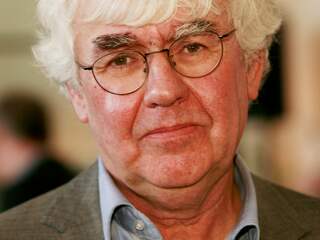 See also:
Writer Geert Mak guest in College Tour