Coach Broos thinks that seven Cameroon was put under pressure
Coach Hugo Broos of the national football team of Cameroon frustrated by the fact that seven players from his preliminary selection in January, do not want to participate in the Africa Cup.
The 64-year-old Belgian does not mention any names, but Tuesday brought the Cameroonian football association surfaced that André Onana (Ajax), Guy N'dy Assembé (Nancy), Joel Matip (Liverpool), Allan Nyom (West Bromwich Albion), Maxime Poundje (Bordeaux), Andre-Franc Zambo Anguissa (Olympique Marseille) and Ibrahim Amadou (Lille) to stay with their club and want to stay.
"Those guys have let me know that they would prefer their club to continue to play," said Brittle Wednesday, compared to Sporza. "But from conversations with the players, I feel that the under pressure is from their teams that those players not go to the Africa Cup of want."
"The clubs make the players afraid that they are after the Africa Cup, their move will lose. So I understand that guys do. But on the other hand, it has been years now that the Africa Cup in January. Clubs must thereby but take into account."
Loss
Brittle makes at the end of this week, his final selection is known. "I fear that those players at their position will remain. It would be a big loss if I that men should be left at home."
"But we will be there not just for what it is and the regulations apply. If players a selection to reject, could it be that they are for the end of the tournament will not be allowed to play with their club."
The Africa Cup 2017, from 14 January to 5 February played in Gabon. Cameroon in the group stage against Burkina Faso, Guinea-Bissau and the host country.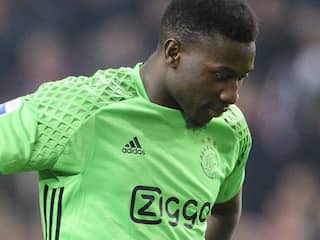 See also:
Football Cameroon pulls off to Ajax goalkeeper Onana