CNN thinks that Trump 'violence against journalists encourages'
Photo: AFP
CNN has responded to the video that the American president Donald Trump Sunday shared via Twitter in which he CNN 'hit'. According to the broadcaster encourages the president on violence against reporters.
On the edited video is Trump to see who repeatedly takes on a man with a CNN logo in the place of the head. On a subsequent logo is to read " Fraud News Network (faux News Network).
"Instead of to prepare for his trip abroad, his first meeting with Vladimir Putin, dealing with North Korea and working on his bill for the health care, he is concerned with childish behavior, is far below the dignity of his function. We continue to do our work. He would have to start with him," says CNN in a comment.
Previously declared Sarah Huchabee Sanders, Trumps assistant perschef, that the president's "no way ever violence would encourage. Rather just the opposite". The PR team of CNN used her words as a response to the tweet with the offending video.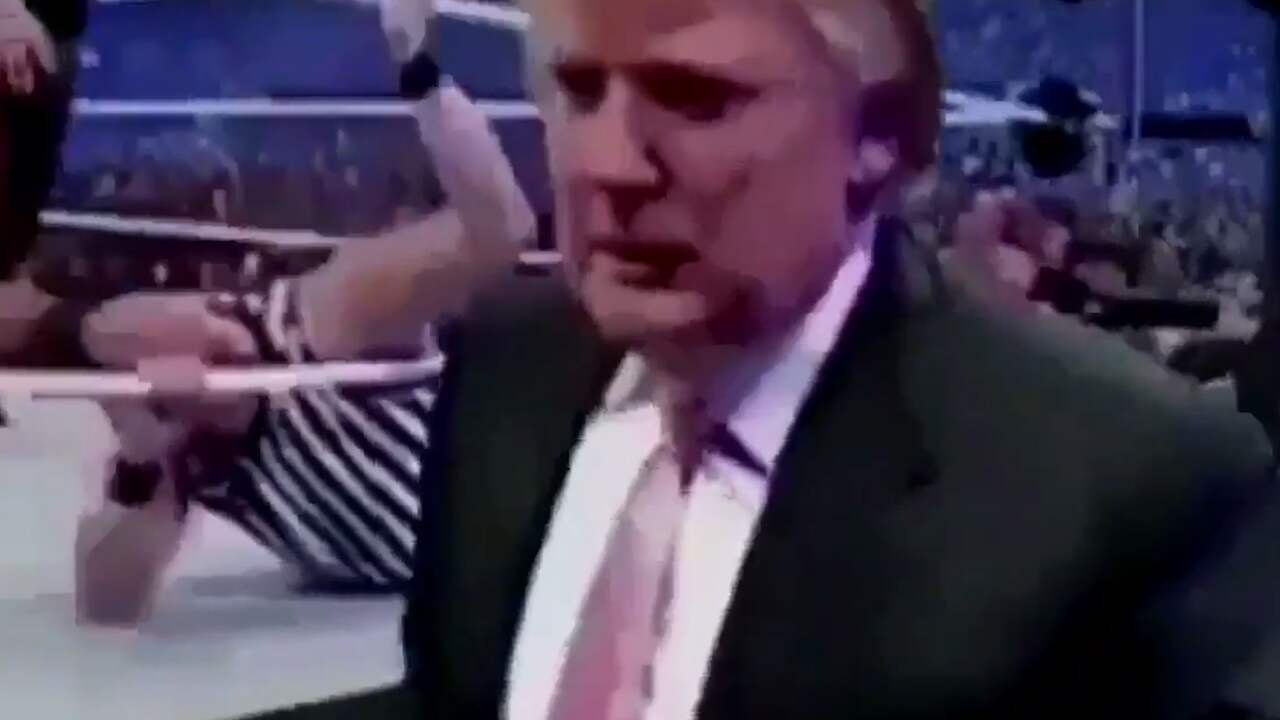 32
Trump "fight" with CNN in by himself getwitterde video