nearvideo, Chris Wallace: Trump's last minute decision to call off the Iran strike raises more questions
The President and his government seem to be conflicted about whether to escalate the military situation with Iran, 'Fox News Sunday' anchor Chris Wallace says.
"Fox News Sunday" anchor Chris Wallace said on Friday that it "confirmed the costs of inaction", according to President of the Trump that he has cancelled reprisals against Iran.
Trump has drone the last-minute decision on Thursday evening after the Downing of a Navy, which Washington has said was flying in international airspace.
The mission had allegedly targeted Iranian missile defense and radar systems.
Trump took to Twitter on Friday morning to confirm he cried, the strikes, and said he based his decision on the number of potential victims.
MEDIC TESTIFIED THAT HE, NOT THE NAVY SEAL EDDIE GALLAGHER WHO WAS RESPONSIBLE FOR THE ISIS FIGHTERS TO THE DEATH
A source of Fox News, earlier Friday morning, had confirmed, that the administration made a last-minute call decision, the retaliatory strikes against Iran.
But to trump's tweets, which canceled some details about the mission and the circumstances that led to the reversal were accessible to the public. And it's Friday, it remained unclear whether the strike-laid plans are shelved for good.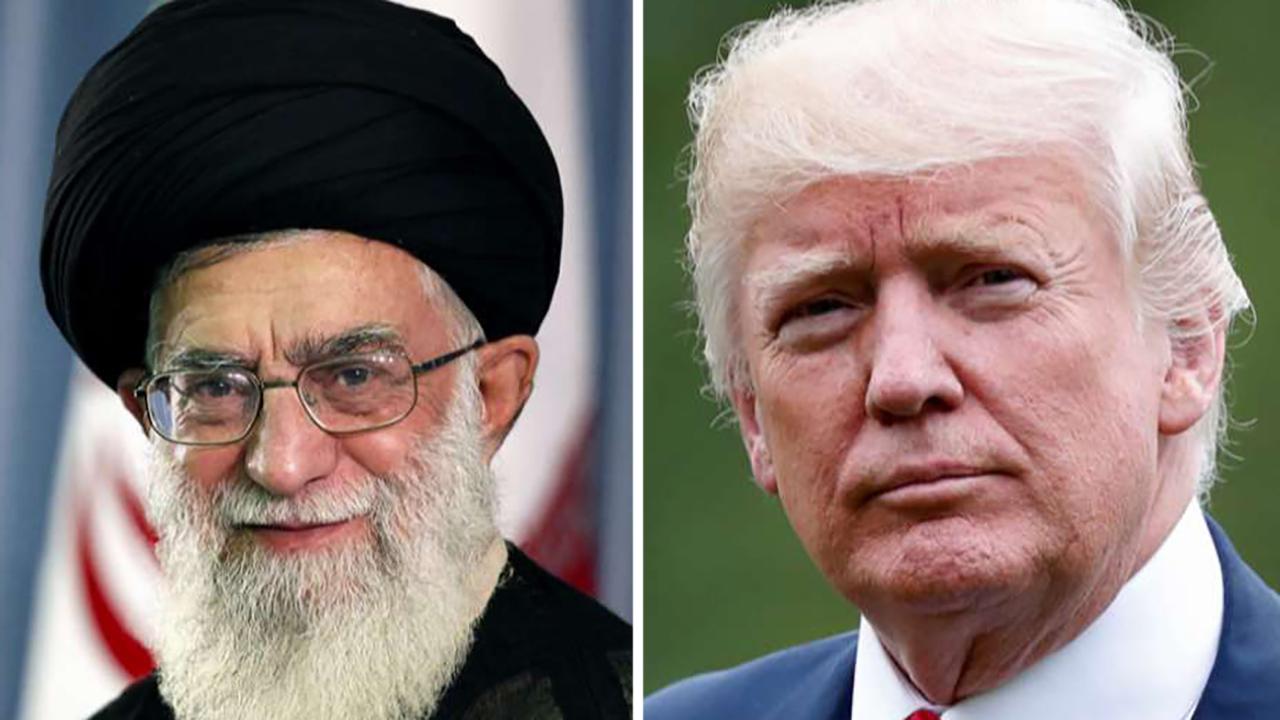 Video
TRUMP SAYS THAT IRAN will shoot down THE U.S. DRONE DOWN-there MAY be ERROR WAS 'to be', BUT 'the COUNTRY WILL NOT STAND FOR YOU'
Responding to "America's Newsroom," Wallace Trump questioned the statement that potential victims were the reason for his decision. Wallace said, such discussions about "collateral damage" would occur in the rule, to go far in advance of the President ordering the strike, forward, before, on Thursday.
"A war with Iran would be a very ugly and protracted conflict, this is the question: Has the President really have the stomach to, this kind of attack, and more deeply involved, perhaps, in a confrontation with Iran?" Wallace said.
CLICK HERE FOR THE FOX NEWS APP
He said that Iran bears responsibility for provoking the confrontation, but there are costs to both action and inaction.
"Remember when President Obama decided a few years ago, he said, the red line and said that we would strike back if Syria launched a chemical weapons attack and then he dodged that. A lot of people, including Donald Trump as a candidate and also as President, said there is a real cost, which threatens, in relation to the United States something, and then go ahead and do it was reminded," Wallace.
He closed Trump can still be a strike with less risk to cause losses, but it seems that the President is "not much appetite" for such an escalation.
Fox News' Lucas Tomlinson contributed to this report.