China hit by massive earthquake
Photo: AFP
China is Wednesday morning (local time) again hit by a severe earthquake. The Chinese authorities are reporting an earthquake with a magnitude of 6.6 in the vicinity of the Chinese city of Yining, in the western province of Xinijang, close to the border with Kazakhstan. About the damage and possible casualties, nothing is yet known.
On Tuesday was in the middle of China is also already an earthquake, with a strength of 6.5. In the province of Sichuan was that quake detected.
The death toll from that earthquake has now risen to nine, including six tourists, reported local authorities. When the quake in a remote area in the vicinity of the nature reserve of Jiuzhaigou were 164 people injured.
In addition, heavy summer rainfall in many parts of the country for floods and landslides. Especially Sichuan was hit hard. When a landslide came Tuesday, 24 people were killed. In the province 31.500 tourists evacuated. The affected area is especially popular among Chinese tourists.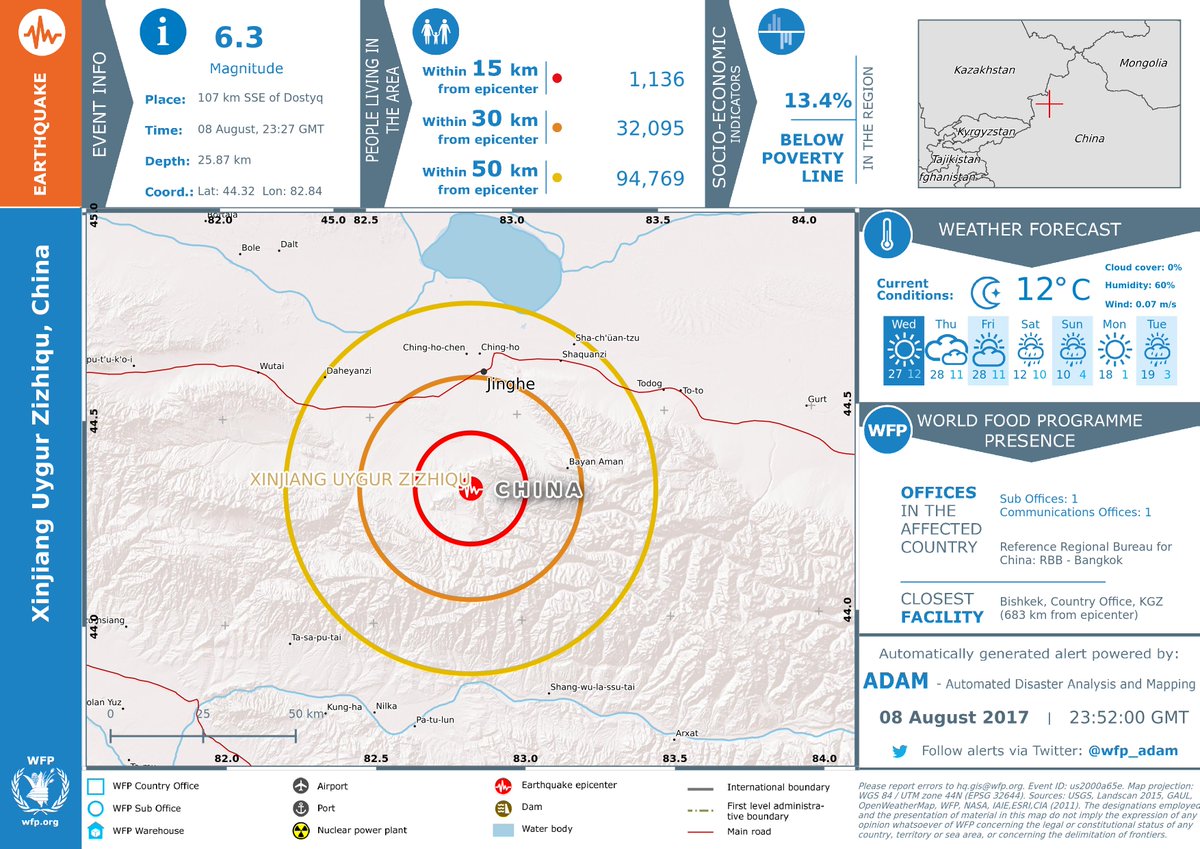 #Earthquake in #Xinjiang Uygur Zizhiqu, #China (24m ago). 107km SSE or Dostyq. #Magnitude: 6.3 Depth: 25.87
Avatar


Author
WFP_ADAM
Time of placing
23:52 – 08 August 2017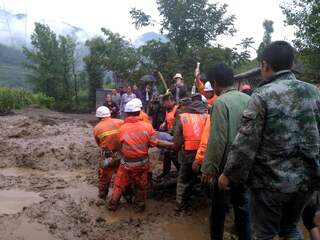 See also:
Sure 29 dead after landslide and earthquake China