Jordan Hill, 20, pleaded guilty to a hate crime and was sentenced to eight years in prison.
(Cook County Sheriff's Department)
A Chicago man who was the alleged leader in the racially charged beating of a mentally disabled teenager who was live on Facebook pleaded guilty Friday to a hate crime and was sentenced to eight years in prison.
Jordan Hill, 20, was the third of four defendants to admit taking part in the savage attack when he was in the plea Thursday in Cook County in the courtroom. Hill also pleaded guilty to aggravated kidnapping, FOX 32 reported.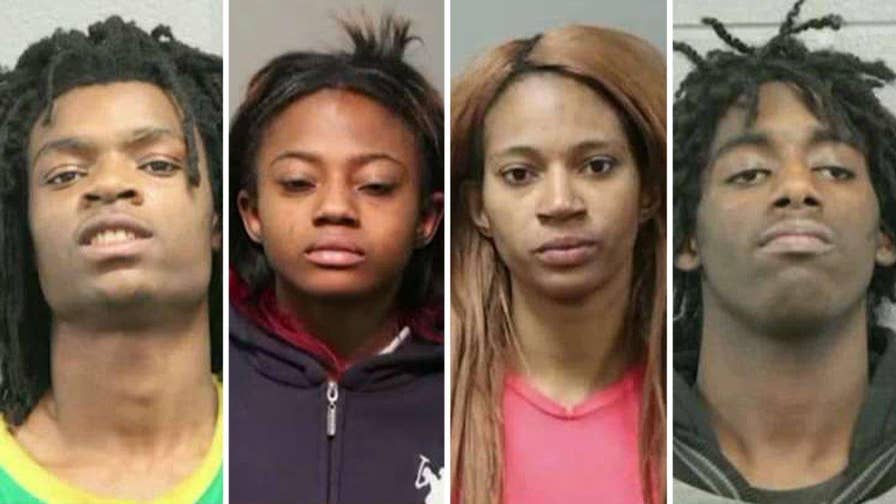 The horrifying case in January 2017 gained national attention because it went to an 18-year-old disabled white man and four black men who taunted the bound and gagged teen with blasphemies against the white people and the President Trump. It was broadcast in real time on Facebook Live.
Hill drove in a stolen van when he picked up the teen victim at a McDonald's and took him to a Chicago apartment where the attack occurred, according to the officers of justice.
The video that led to national outrage, showed the four suspects, the challenge of the injured teen and the cut of his clothes. Authorities said a neighbor threatened to call the police, so that the four men retaliated by raiding her apartment and taking things. The victim disappeared and his family said they received text messages from him that he was being held hostage. The officials found him in tattered clothes a block away from the apartment.
The fourth co-defendant remains in custody with a pending case.
The Associated Press contributed to this report.
Caleb Parke is an associate editor for FoxNews.com. You can follow him on Twitter @calebparke