'Chef's voice actor Isaac Hayes did not stop voluntarily at 'South Park'
Voice actor Isaac Hayes was halted in 2006 with the recording of the character Chef in South Park, but did not do that voluntarily, says his son.
Hayes would not have been happy with the episode Trapped in the Closet from 2005, about the controversial Scientology church. The now deceased Hayes was himself an adherent of this religion and would be four months after the broadcast to protest his role as the cook, Chef specified.
"My father didn't stop with South Park; that decision was someone else for him", reveals his son Isaac Hayes III in conversation with The Hollywood Reporter. "My father got in 2006 a stroke and could no longer speak. (…) He is unable by his own resignation."
Environment
Hayes III seeks the explanation in his father's environment. "Everyone around my father was involved in Scientology; his assistants, his most important people. Someone of them has the decision on behalf of them taken. We don't know who."
"My father would not be so hypocritical to, in a show that Afro-Americans, Jews and gays are ridiculous, to stop Scientology on the pellet is taken."
According to son Hayes was South Park a 'blessing' for his father. "The role meant a lot to him."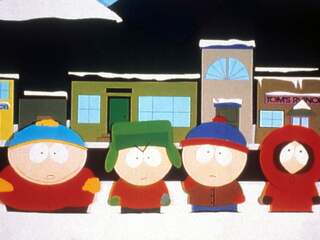 See also:
The ten most striking episodes of South Park