Chef restaurant Ciel Bleu would love a third Michelin star
The executive chef of the Amsterdam restaurant Ciel Bleu hopes after the reconstruction of the restaurant a third Michelin star within drag. In the Netherlands there are only two restaurants with three Michelin stars.
"We are working very hard for it and I find that we're the third star to earn. Amsterdam deserves that," says Kokmeijer in conversation with Missethoreca.
The Amsterdam restaurant, which was in 2015 tipped as one of the restaurants which opportunity would make a third star. Eventually, the number of Dutch restaurants with three stars on two of them: De Librije in Zwolle and De Leest in Vaassen.
For a chance to win the third star, there are a number of things have changed at Ciel Bleu. Since the renovation, has been chosen to be the guests less choice. "We noticed that guests with too many choices were presented, the type of olive oil to the place where they had the aperitif wanted to eat. That we have reduced. We know what the best choice is and lead the guest through the in our view most optimum gourmet experience."
Ciel Bleu has since 2007 two Michelin stars.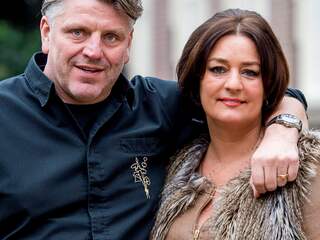 See also:
The netherlands maintains two restaurants with three Michelin stars