Central bank of Ukraine warns of possible cyber attack
The central bank of Ukraine has financial institutions in the country warned of a new attack by hackers.
Security agencies fear a new cyber attack, such as the ones in June worldwide for problems caused by companies.
The attack at the end of June, worldwide business computer systems with flat and started within the Ukrainian accounting software. In the Netherlands, container terminals in the Rotterdam port affected.
The attack had inside Ukraine, the greatest impact, where public bodies were affected.
E-mail
Ukraine has since that attack, more work is made of cyber-security, and in particular the financial sector to protect.
The new threat now being warned could spread via an e-mail attachment and not by virus scanners to be stopped.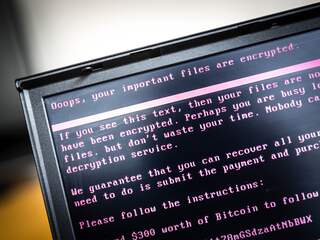 See also:
You need to know about Petya, the 'cyber attack disguised as ransomware