Where a lot of CELEBRITIES in the next few weeks, laying on a strandbedje, there are certainly some well-known names to be found, which in the summer is hard work. NU.nl call a few of the stars, and asked them, ' what are you going to do in the summer? This muziekduo Sue & Frank, best known for the hit single When the night has been.
Why do you work out by this summer.
Sue: "We are at a lot of festivals and are currently in the process of writing our debut album, we will release it. That does mean, however, that we have great need to continue to work. A lot of effort, the cost of which is not, because it feels nothing like work. At the festival you have to stay longer to hang around other artists and to be able to see it, so we will be able to work well with the relaxation together."
Frank: "Each week it varies as to how our life will look like. On Monday, we had an interview on radio 538, on Tuesday, we spent the entire day brainstorming on the next tour, in the autumn, are going to do on Wednesday and Thursday we were in the studio, and on Friday we are going out with friends for a weekend to the Ardennes. A really good combination."
Summer Is a great time to be writing music?
Frank: "It's nice to know that the numbers that we had during those summer days in the writing, it was only in the autumn, are going to come true. We want to make it as fast as you can, and have, but it's a little bit of inspiration."
Sue: "I realize that we can do a fast on ideas, now that we're more likely to sit outside when the weather is nice, hang out, and separated themselves from the world.
Do you have more holiday/summer work?
Frank: "Before, we had both a "regular" job, but resigned after, As the night was a success. This is the first summer that both of us are full-time, artiestenbestaan to lead it."
Sue: "We're all in the bubble of a full-time music-making, we can only do what we love and need, nothing more."
Frank: "Everyone is more relaxed during the summer vacation, all goes to my gut at half the speed. If the weather is nice for you to pull at 15: 30, just a bit too open."
I used to zomerbijbaantjes things.
Frank: "Both of us have time, we are in a year, or the twelve, were all the summer long, the strawberries picked. I've also had for a while and have a snack bar and worked on it."
Sue: "I have always found it good to work in the summer. It does make a difference, however, is that we have now is the time to organise this. If the weather is nice, we can enjoy it in a sloop out on the water and in the sun and chill out."
What are some of the fun and less fun things to work on in the next few days?
Frank: "I think the best part is that you can have a great fun. Not that your days are filled with work, such as in the winter. And when you're done, it's dark, and it seems to be the day all over again."
Susan: "Everyone is happier in the summer, there has been a lot more interested in."
Frank: "not so great is that you can still, sometimes, a festival, a birthday or an other party, missing the fact that you have to deal with. This is the flip side of the coin, of course."
Sue: "It does make a difference, however, is that we are the two of you are, so that we are not alone in this."
When you go on vacation?
Frank: Next year we are going on a winter sports holiday, with the family of a Zette."
Sue: "And we have just one weekend in the Ardennes, and has been. This weekend we had a little while ago, check."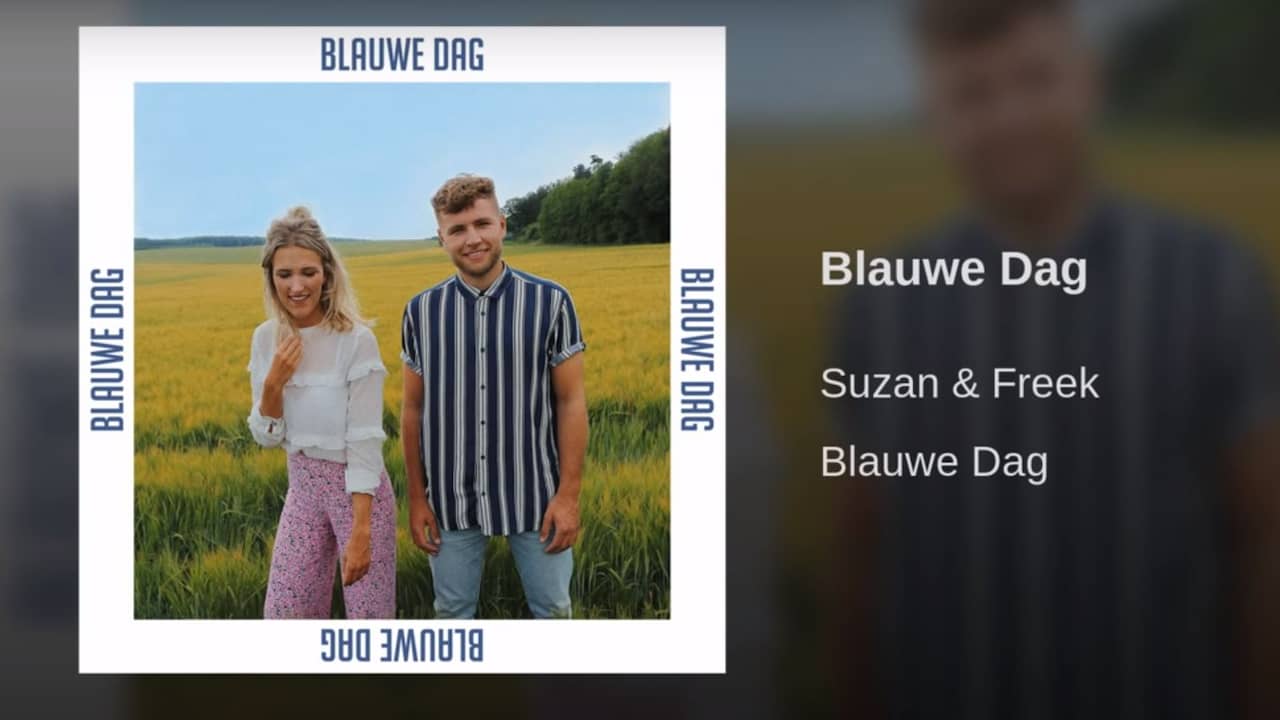 182
Suzan & Freek – blue, Blue day
What is your favourite memory of working during the summer?
Sue: "I think, equal to that of the Nijmegen four days Marches, and it was one of the best gigs we've done."
Frank: "it was at The beginning of July, the first day of the summer, and it's really felt like a vacation. Also, the Concert at Sea this year, has stayed with me: it was nice, and the sky was a brilliant blue. It happened to be our song Blue day is new."

Are you going the next summer to play?
Frank: "We're going to play a lot, and there are a lot of festivals. On vacation, we are not going in the summer, right before, or right after. The netherlands has been, especially in the summer, at its best, with all the festivals."
William Bacon, of which we last time talked to for this article, would like to know what is your greatest musical dream.
"A private show, playing all of us a whole album full of his own songs to the top of their lungs singing along."
The next time we talk, Lingo-presenter: Jan Versteegh. What do you want to know about him?
"With whom would you team up if you do it in Lingo, and why? And who would you like to play?"