The Dutch cartoonist Ruben L. Oppenheimer has reported to the police after someone in a comment on his drawing, and threatened Forum for Democracy-leader Thierry Baudet "of side to make".
That leaves Oppenheimer, worked for the Volkskrant, Tuesday know on his Facebook profile.
"Today I have reported this death threat against Thierry Baudet, under a picture of me was posted," writes Oppenheimer.
"Cartoons are a part of the public debate. That debate may be, must be firmly conducted. You may agree with me or disagree. You will have to get with the politicians that I have on the grain, please agree or disagree. Preferably by means of arguments, in the absence thereof, there should be reviled. But there are limits. When threatened with physical violence like this, against me or against others, I do ALWAYS return."
255
So managed Forum for Democracy in it very quickly to grow
Baudet depicted as Charlie Chaplin
On the respective drawing is Baudet shown in a brown uniform, lying while he was a globe on his finger spin.
Baudet is in the drawing strongly agree with Charlie Chaplin in the film The Great Dictator. In the film, it is nazileider Adolf Hitler gepersifleerd by the British artist.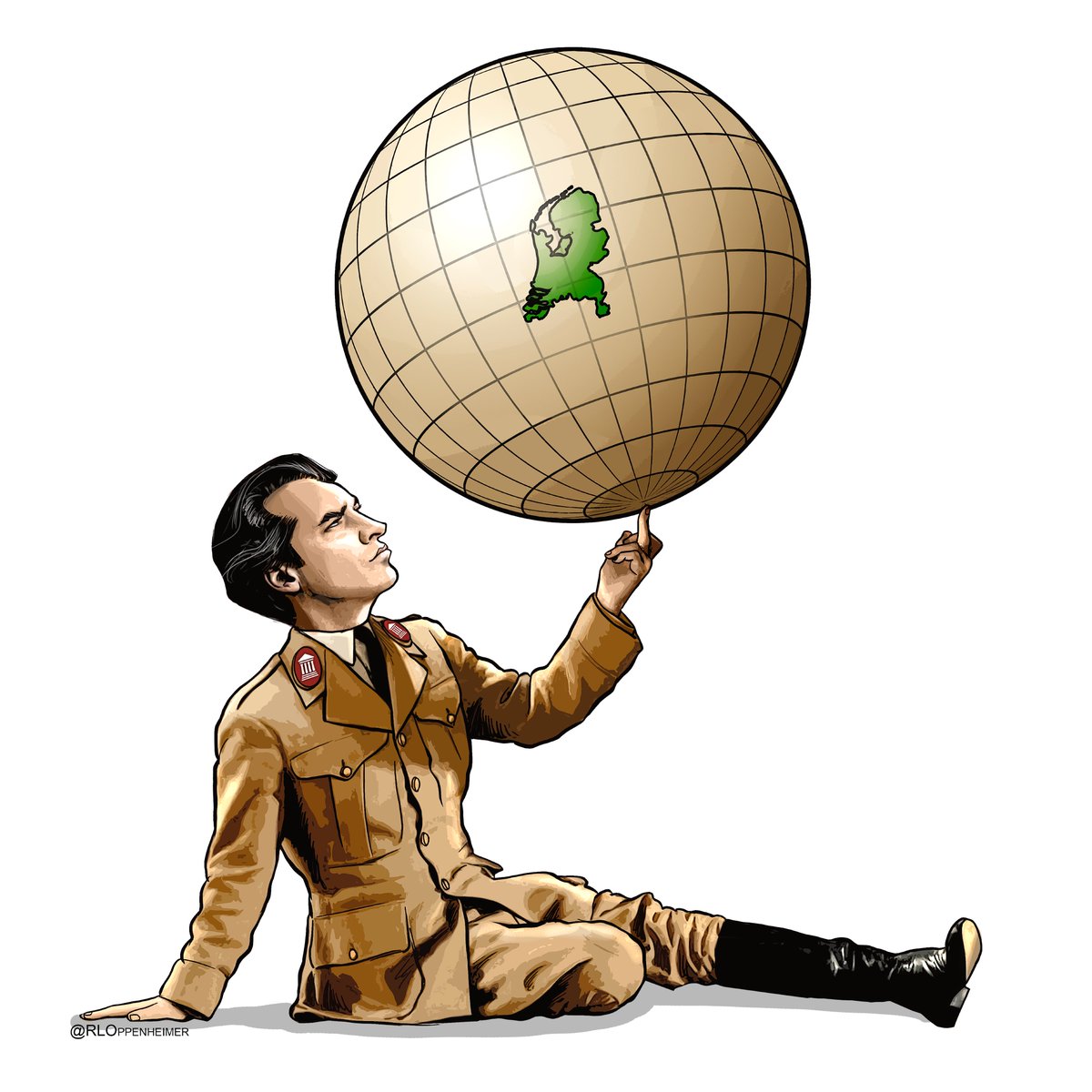 Talks in the Hague's inner chambers after Baudets breakthrough. @tomjanmeeus in @nrc #ForumVoorDemocratie #FvD #Baudet https://t.co/eMLDXSrzFj
Avatar
AuteurRLOppenheimerMoment of plaatsen09:39 – 23 march 2019