The state visit of king Willem-Alexander and queen Máxima to queen Elizabeth has the picture-overview met that Buckingham Palace Monday on social media, as looking back on the activities of the royal family in the past year.
The palace used a photo in October on the Thames was taken on board Hr Ms Zeeland, where the royal couple posed together with prince Edward, his wife Sophie and the duke of Kent. Remarkably enough, Willem-Alexander is also the only foreign dignitary who is in the photo prevents.
The visit of the American president Donald Trump gets attention with a photo in a separate statement that is made of the work of queen Elizabeth. King Willem-Alexander comes again, now with a recording of the toast at the state banquet in Buckingham Palace.
As we say goodbye to 2018 here's a look at some of the most memorable moments of the year from The Queen's engagements. Happy New Year!
Avatar
AuteurRoyalFamilyMoment of plaatsen09:13 – december 31, 2018
Charles was 70
In both statements is, of course, a lot of space just for the festive events in the royal family, such as the birth and baptism of prince Louis, the marriages of prince Harry and princess Eugenie, and the 70th birthday of prince Charles.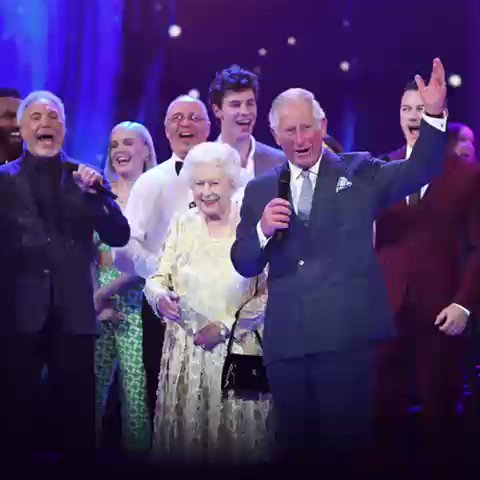 Join us as we reflect on 2018, which was a special year for all members of The Royal Family.
Happy New Year!
Avatar
AuteurRoyalFamilyMoment of plaatsen09:26 – 31 december 2018