British prime minister May want formal Brexit negotiations at the end of march start
The British prime minister Theresa May said Thursday that they article 50, the article of the law that the formal start of the British EU-exit, at the end of march in progress will continue.
The British house of Commons voted Wednesday for the start of the procedure.
The premier made the announcement prior to a meeting with the Italian prime minister, Paolo Gentiloni, who in the United Kingdom is to talk about the ties between the two countries, the Brexit and migration.
Entry
May spoke further about the view of the American president Trump. "We found that it was a wrong move, the division would sow. It is not the kind of policy that the United Kingdom would enter," she said.
In their own country May at the end of January a lot of criticism to handle, because they are too late and not strong enough would have spoken about the ban. That was a few hours after May as the first foreign leader by Trump was received at the White House announced.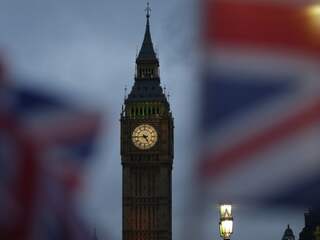 See also:
Majority British house of Commons agrees with start Brexit