Breivik feels "the stranger and more radical' by solitary confinement
Photo: AFP
The Norwegian mass murderer Anders Breivik says his solitary confinement is him weirder and more radical.
Breivik joined the conclusion of the Norwegian Public Ministry, that his increasing radicalisation also already had identified. For justice is his extreme philosophy and reason in order to keep him away from other prisoners.
Breivik himself argues precisely the opposite: he wants from his solitary confinement and fight the strict regime under which he stuck to. In the first instance gave the Norwegian judge him last year because the circumstances of his captivity in violation with the human rights. Justice left it there and went in appeal.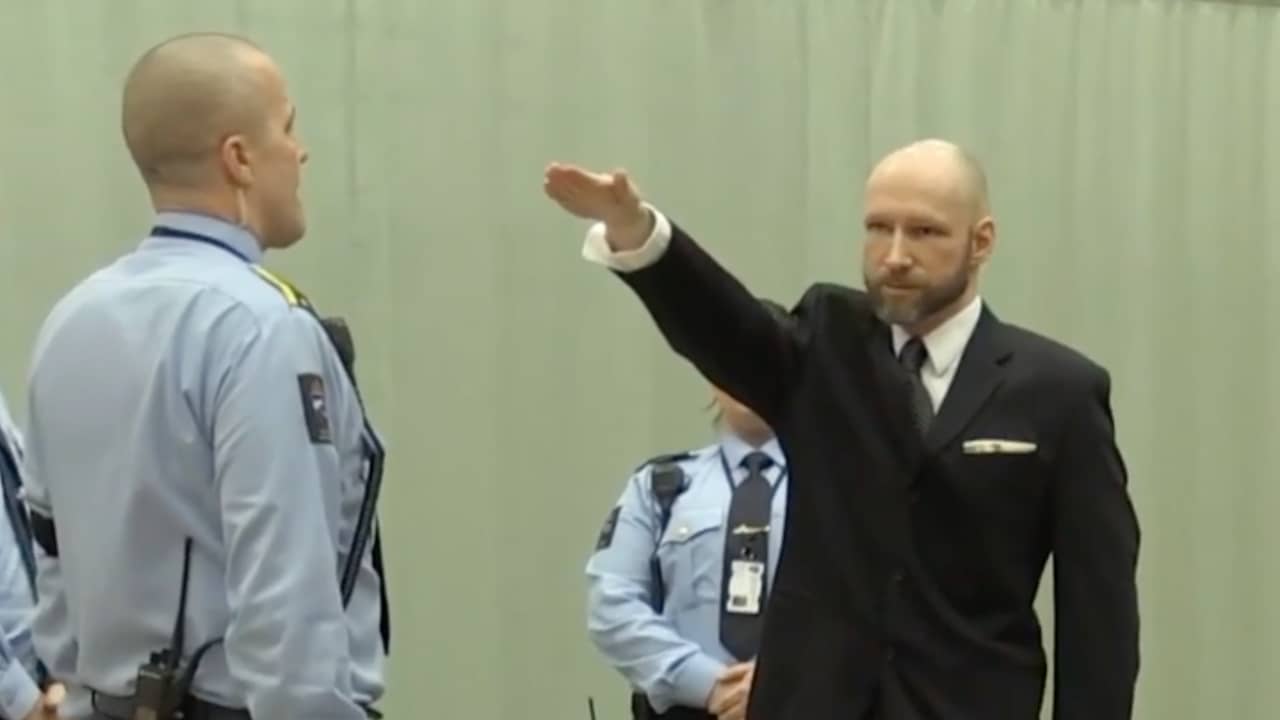 Anders Breivik brings Hitlergroet in court
Democracy
The rechtsextremist began Thursday's session as he often did, with a Hitlergroet. Then claimed the man who, in 2011 77 mainly young people to the kind of life, that he is now a supporter of democracy and peaceful means. Breivik said that he was "shocked" by a lot of things that he himself has written.
Overview: appeal Breivik
Tuesday 10 January is the appeal started in a lawsuit that was filed by Anders Breivik, because he feels that he is inhumane is treated.
© AFP
The session took place in the gymnasium of the Telemark prison in Skien, where Breivik in isolation is retained.
© AFP
Guards stand at the gate of the prison.
© AFP
Breivik caused a fuss by just as in an earlier lawsuit a hitlergroet. Thursday, January 12, during the second session, brought the mass murderer once again the hitlergroet.
© AFP
Share this photo via:
Back to slideshow