Brands will find the PSV-selection is not hungry enough for the title
Technical manager Marcel Brands believes that the selection of PSV are not hungry enough to for the third time in a row champion.
PSV lost Sunday 2-1 from Feyenoord, making the gap with the leader increased to eleven points.
"Feyenoord was willing to to the bottom. We came thither a lot less for the day," says Brands, that with PSV also already cleared in Europe and in the KNVB cup tournament, on Monday against the NIS.
"I feel responsible for. Apparently we have a selection that is no longer hungry enough to take a third title win. But it would not be so that the saturation strikes, especially when you know what a championship can detach."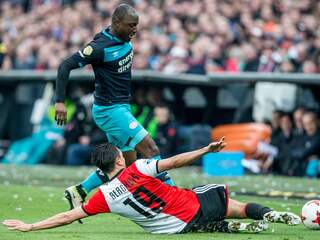 See also:
Wilson gets annoyed by setting PSV in the early stages against Feyenoord
Second place
Over the past two years, the title to Eindhoven, and last summer went there with, among others, Jeffrey Bruma and Maxime Lestienne are also some players, but major changes in the selection according to Brands.
"You can players not just dismiss. If we are now at the top had been, everyone says that we are very, very handsome the selection together."
Brands do also want to not look forward to the next transferzomer. "We will see what the coming months bring and then we'll see what the possibilities are. It is still just guess work I think that there is still an important goal is: in full for the second place."
View the programme and the position in the Premier league