Football
Borussia Dortmund grateful that a suspect of attack is held
Borussia Dortmund Friday, the concerned authorities, thanks for the work around the arrest of a suspect of the attack on the team bus last week.
"The research is very intensive and under high pressure was conducted. We are thankful that the suspect of this attack is held," says managing director Hans-Joachim Watzke on the website of the German club
On april 11, exploded three explosives in the proximity of the passing team bus of Borussia, who was on his way to the stadium for the match from the Champions League with AS Monaco. The Spanish defender Marc Bartra became thereby injured. The contest was a day delayed.
The arrested man would with his act the share price of the club would have to affect a substantial gain.
Schmelzer
On behalf of the team, said captain Marcel Schmelzer the hope that the backgrounds of the attack were quickly obvious. "For everyone in the bus was that would be the processing ease", said Schmelzer.
Also spoke to the club's gratitude for the many statements of support that the past ten days has received. "The overwhelming support has given us a lot of strength," said Watzke, who are club this week off saw by Monaco.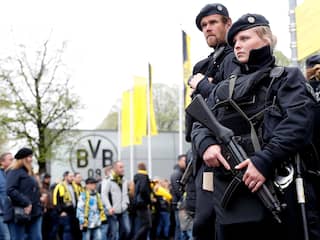 See also:
Held suspect attack team bus Dortmund wanted to earn money