A 3-year-old girl died on Monday after suffering a fatal accident during her birthday party outside her family's Boise apartment complex.
Idaho GOP/Twitter)
Melissa Kadir liked pink and Barbies.
The 3-year-old girl can be seen on a photo behind a princess-themed birthday cake and a wall full of pictures of the Disney princesses.
It was not clear when the photo was taken, but Kadir's birthday party on Saturday outside a Boise apartment complex was interrupted by a mass of stitches in the hands of a furious man.
Kadir suffered injuries that proved fatal and eight others were hospitalized. The attack on the Wylie Street Station Apartments in occurred at about 9 hours
Heartbreaking. Flowers are laid by the stage at the vigil in memory of the 3-year-old girl was killed on her birthday. pic.twitter.com/IhbFAxGhQ3
— Alexis Goree (@AlexisKBOI) July 3, 2018
There was a brave attempt to save the girl, who had fled Ethiopia with her single mother when she was a "brand-new daughter," but she died on Monday after being flown to a hospital in Salt Lake City IdahoNews.com reported.
Timmy Kinner, 30, is suspected of the stabbing of the group of children and adults who tried to protect them. Word of Kadir's death came on the Kinner, the first appearance, where Ada County Magistrate Judge Russell Comstock told him that he was charged with first degree murder and other crimes in connection with the attack. He may face the death penalty if convicted, The Idaho Statesman reported.
The defendant had recently stayed in the apartment complex, but was asked to leave Friday about bad behaviour, Boise police chief William Bones said.
Wearing a broken off-white sweatshirt with his arms shackled to his waist, Kinner told the judge that he did not understand that the costs or procedures. He also said that he wanted to represent himself.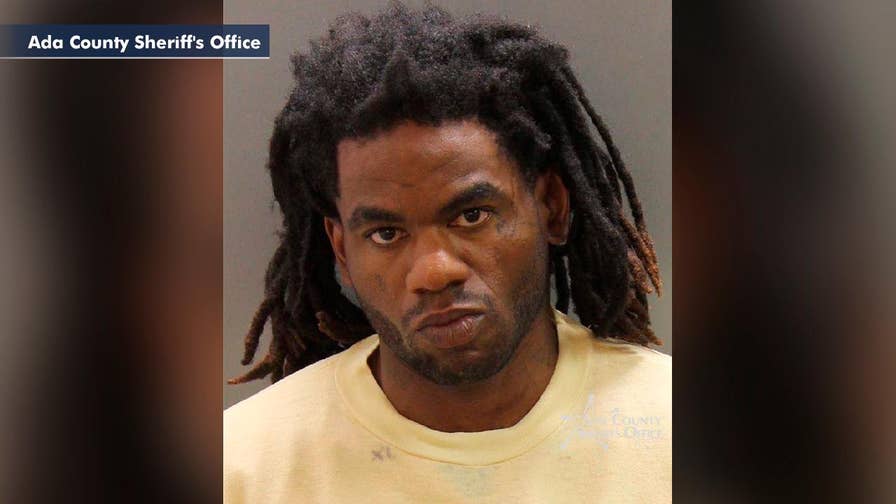 The judge ordered that he be appointed a public defender yet.
"I can't explain the charges more clearly than I just did," Comstock said.
On Monday evening, about 1,500 people turned out at a vigil in honor of the members of the refugee families focused on stitches.
People cried, sang and shouted their support for the refugee community, and many people brought bouquets of white flowers to symbolize peace. By the end of the rally, hundreds of bouquets filled dozens of baskets on the steps of Boise City Hall.
But leaders of the community, told the crowd that what the survivors really need, money is needed for the fast-growing medical bills and space at home to try to overcome the constant feeling of discomfort they have experienced since the attack. Boise Mayor Dave Bieter and others urged the members of the community to do what they can to help.
"The idea of a festive event such as a birthday party is to be converted in the darkest of sorrows, in such a vicious way is almost unimaginable," he wrote in a statement. "I know that every Boisean joins me in sending our deepest condolences to her family and loved ones, as continued thoughts and prayers for the eight other victims to recover from their injuries."
The Associated Press contributed to this report
Edmund Initiative is a news editor for FoxNews.com. Follow him on Twitter @EDeMarche.