Just before the fatal accident with a Boeing 737 MAX 8 in Ethiopia is on-board a new system is activated that the nose of the plane down automatically pushed, writes The Wall Street Journal on the basis of insiders.
This is the preliminary conclusion of the researchers of the aviation disaster to " after reviewing the flight data from the black boxes.
According to the American newspaper publish the researchers within a few days, a preliminary report. The Ethiopian ministry of Transport was previously already known that the first short-term results appear.
Or the software extension of the automatic pilot, the so-called Maneuvering Characteristics Augmentation System (MCAS), actually the fatal accident, the cause is not known.
Boeing has been working since October, when for the first time a 737 MAX crashed, on a MCAS-update. This is short term and must be in accordance with the American aircraft manufacturer " a safe airplane even safer."
70
With this technical problem facing the Boeing 737 MAX
Also accident with the device in Indonesia
In October, a similar accident in Indonesia with a similar type of aircraft, from Boeing, a 737 MAX 8. Also this research focuses on the new system from Boeing.
Both the plane of Ethiopian Airlines as the Indonesian Lion Air crashed shortly after take-off down. Not a single passenger survived the accident.
Since the second crash, the 737 MAX from Boeing come under fire. As a precaution to fend off dozens of countries, the type of device. Also, these are Boeings to the ground held by various airlines.
Boeing has been sued by survivors of a Rwandan victim of the Ethiopian Airlines-aviation disaster to". The American company here is still no response on given.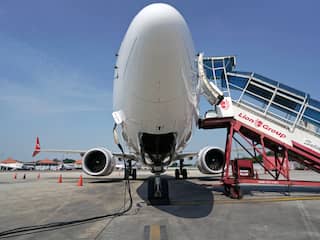 See also:
Why the Boeing 737 MAX to the ground is held