BNR wants Big Dictation to radio pick up
The chance exists that the Great Dictation of the Dutch Language moves from the television to the radio. At BNR Nieuwsradio is the initiative created the program to take over the NTR, which Wednesday announced after 27 years to stop.
After consultation with the editor in chief Sjors Fröhlich explained to BNR presenter Bas van Werven the idea Wednesday morning to the sight of the Large Dictation, Philip Freriks.
According to the plan, the dictation will be broadcast on BNR, and the next day in het Financieele Dagblad will be printed. "All we do it one time, then we have yet again to point out put in," said Van Werven.
Freriks enthusiastically responded: "Who knows we come with you to the retirement celebration. I'm going with the producer to submit". He said he was disappointed that the program is immediately stopped, without the festive closure. "Such an iconic program, you have a point behind it – as in a dictation."
The NTR stops with the Big Dictation to say that because the ratings are low and the program on its peak. "The Great Dictation is for many years an institute has been, but it has unfortunately had its best days," said Willemijn Francissen of the NET Wednesday in the newspaper. "There's a lot going on with language, young people, on social media. Saw you on tv, the dictation was archaic. The ratings are the last two hard years decreased: from 722.000 to 368.000."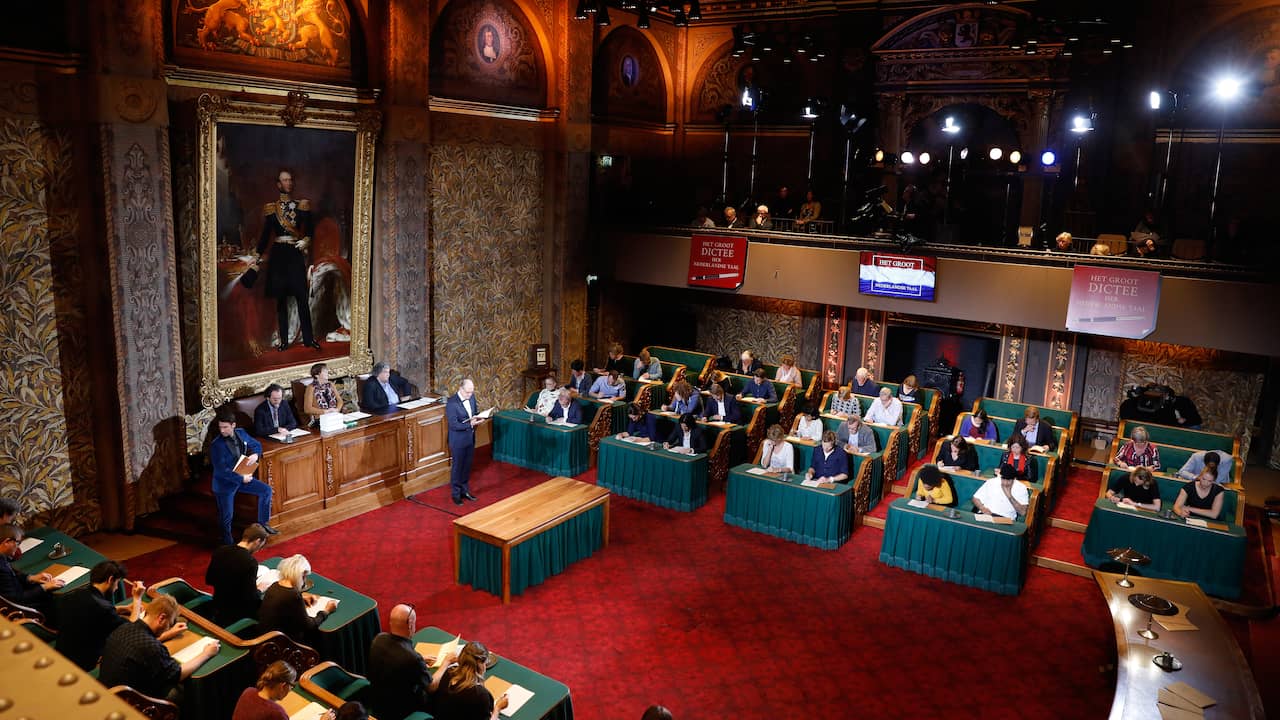 45
Great Dictation of the Dutch Language stops by bad ratings