BNR confirms departure of Ruud de Wild
BNR Nieuwsradio confirms to NU.nl Sunday the departure of dj Ruud de Wild. The Wild made since september 5, a program on the news channel.
Ruud de Wild regrets the departure from the news service. "I noticed that it was present on BNR different story. In addition, I missed the music very. I have a lot of fun and respect with the editors of BNR worked. That cooperation, I will definitely miss it."
Since 5 september presents The Wild the afternoon, Ask me Anything at BNR. Before that he made a while no radio. Last year he had been forced to leave Radio 538 when Coen Swijnenberg and Sander Lantinga place took. Previously, he worked for the Dutch radio station 3FM.
The Wild will be on October 28, his last program by BNR Newsradio.
Risk
Editor in chief Sjors Fröhlich of BNR Nieuwsradio calls it a "calculated risk" of The Wild and BNR to work together. "I'm glad we tried. Despite hard work, it has not succeeded. That is unfortunate, but there really are worse things in the world."
"I believe strongly in the program Ask Me Anything and we are going there for sure. I wish Ruud every success in his new job. The were eight fantastic weeks."
NPO Radio 2
According to The Telegraph goes Wild from the beginning of next year to work at NPO Radio 2 KRO-NCRV. The newspaper reports that in addition to The Wild Paul Rabbering's part of the group's regular Radio 2 djs.
A spokesman of the NPO showed Sunday NU.nl know that the NPO, and so also NPO Radio 2, "plenty of" to renew". "About the new programming is quickly longer published."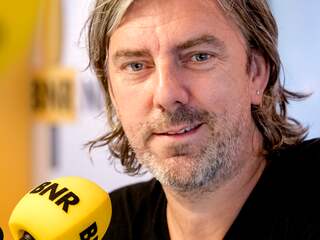 See also:
'Ruud de Wild are going to NPO Radio 2'