Beware find that the time was ripe for a place in the Oranje selection
Wesley Hoedt is proud that he Monday for the first time at the Dutch national team was allowed to report, all came the invitation for the Lazio defender is not entirely as a surprise.
"I think that I myself have enforced," said Hoedt on arrival at the hotel of Orange for the camera of NUsport. "But I don't know exactly what the deciding factor has given as to why I now am, it must be the coach with me to tell. Perhaps the time was now ripe for me."
The 23-year-old Hoedt sees his place in the Oranje selection as a sign that he was on the right road is at Lazio, where he is a year and a half ago signed. The North Hollander, who happened to AZ, this season has become basisspeler at the Italian club.
"I've been 52 games played in Italy, and I am a totally different player and a totally different person. Or I am now a true Italian defender? Not really, I have my constructive qualities and that I should definitely not unlearning. But I am a better defender, sure."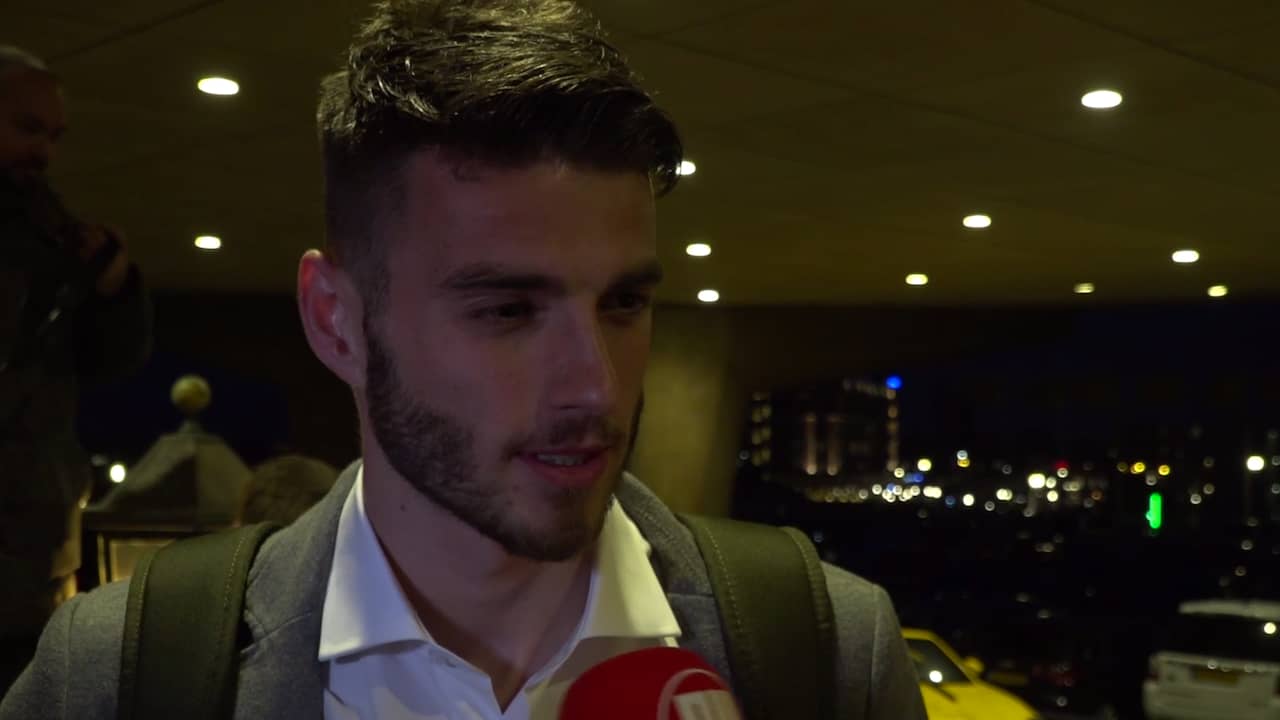 Beware: 'That Italian strikers should not be a problem'
Terpstra
It was striking that Beware upon arrival in Noordwijk, the congratulations was former secretary of state Erica Terpstra, who happened to be an other meeting in Hotel Huis ter Duin.
"That was strange, but a lot of fun," said Hoedt, that Orange is also a team mate of Lazio. Stefan the Free, which he with the Romans centrally at the back, after a year and a half full of injuries back in the selection of a coach, Dannu Blind.
"Stefan said that I was going to enjoy it here in Orange. And who knows, we stand here together in the back. But that is to others. I'm going to in any case do my best."
Allows Beware his debut against the country where he is the club player is active. Next week Tuesday practice Orange in the Arena against Italy, Saturday, after Bulgaria, the opponent is in the world cup qualification. "It would be nice. I know the Italian strikers in every case good. Last week, I was still against Andrea Belotti of Torino played. That should be no problem for us."
Internationals Orange collection in Noordwijk
Jens Toornstra signed just as many internationals in the hague.
© ANP
Wesley Hoedt reported for the first time.
© ANP
© ANP
Davy Klaassen signed himself up for the camera of NUsport.
© ANP
Memphis Depay has his form restored with Olympique Lyon.
© ANP
Share this photo via:
Back to slideshow
View the program and the positions in the world cup qualification