Motorsport
Bendsneyder ninth in by massive crash marred Moto3-race
The Grand Prix of Le Mans in Moto3 on Sunday, marred by a massive crash. At least fifteen motorcoureurs went early in the race crashed in a curve where oil on the asphalt lay. Dutchman Bo Bendsneyder was finally ninth.
The race was after the crash and immediately shut down. All the riders were unharmed, among whom Bendsneyder, that from the ninth place was started. There was, however, the necessary damage to the engines.
The riders slid a for a down on the same spot and slid criss-crossing each other around the track and through the gravel. The smoothness on the road was caused by oil.
The race in France, then got a reboot, but was shortened. Finally ended Bendsneyder the ninth, partly because he benefited from a few drop-outs. It was the best ranking so far for the 18-year-old Dutchman.
Among others, the Italian Romano Fenati and Spain's Jorge Martin went down, while they-to-head layers. The Spaniard Joan Mir remained standing and grabbed his third win of the year. He further strengthened its leading position in the world championship.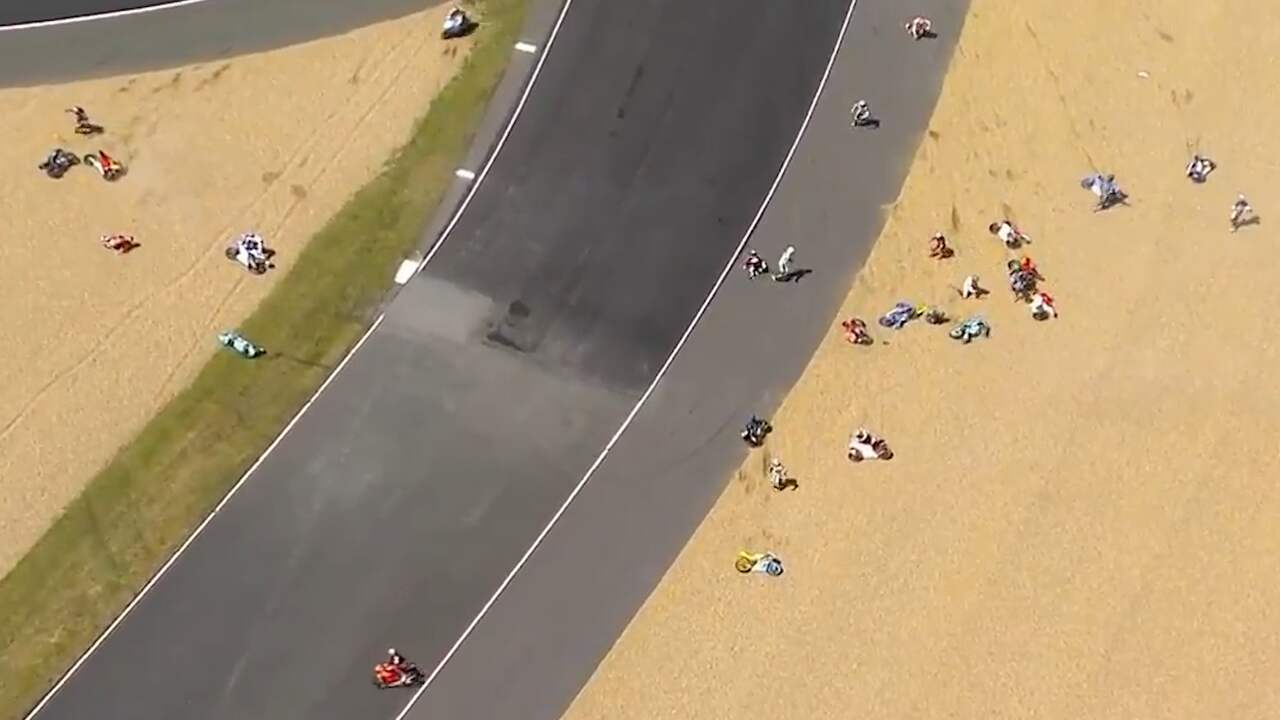 15
Massive crash in Moto3 by oil on the track