Austrian built 'testbom' in Germany
Photo: AFP
A seventeen-year-old Austrian of Albanian descent, who last week was arrested on suspicion of planning an attack in Vienna, had a 'testbom' made in Germany.
In Germany, a second suspect was arrested, a 21-year-old man from Neuss. The Austrian Foreign minister, Wolfgang Sobotka, has published.
Or the arrested German is also an immigrant, is not known. It is also not clear whether the two were planning several attacks, or a joint.
According to Sobotka had the seventeen-year-old Austrian, the bomb itself is assembled using instructions on the internet found.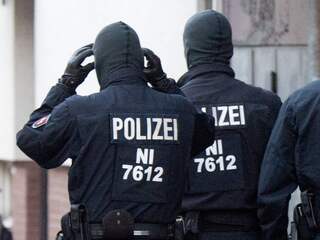 See also:
Germany takes terreurverdachte in North rhine-Westphalia
The German detainee confirmed that the Austrian him two weeks before the turn of the year had visited in Neuss. According to the German magazine Focus wild the German bombing commit to military and police. He and the Austrian would have experimented with building explosives in his apartment in Neuss.