FILE – in this Dec. 14, 2018, file photo, former Chicago police Officer Jason Van Dijk, left, appears for a hearing at the Leighton criminal court Building in Chicago. (Antonio Perez/Chicago Tribune via AP, Pool, File)
Illinois Attorney General Kwame Raoul on Monday asked the state's highest court to re-sentence Jason Van Dyke, the white Chicago police officer guilty last month in the shooting death of Laquan McDonald.
Raoul and special prosecutor Joseph McMahon believe Judge Vincent Gaughan is not a correct application of the law when he was convicted Of Dike to six years and nine months in prison, and now wants the Illinois Supreme Court to send the case back to Gaughan for a new – and louder – meaning.
CHICAGO COP GETS 81-MONTH SENTENCE IN LAQUAN MCDONALD MURDER
In the absence of a new sentence and with credit for good behavior, Van Dijk will probably serve only about three years for firing 16 bullets in less than 30 seconds in McDonald in 2014. Last month, the decision was met with anger and disappointment by activists who believe that the veteran police officer got off easy in the shooting.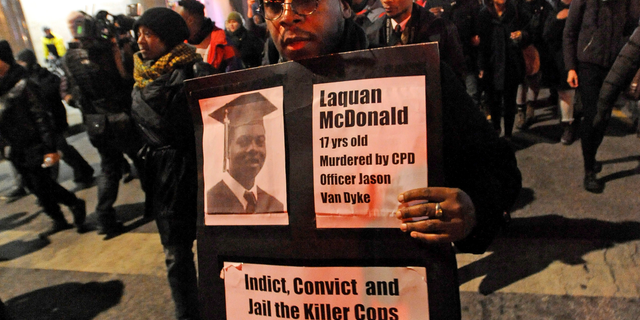 FILE – In this Nov. 24, 2015 file photo, a man holds up a sign with a picture of Laquan McDonald, during a protest of the police shooting the 17-year-old McDonald, in Chicago. (AP Photo/Paul Beaty, File)
Monday move is one of the first acts by Raoul after his arrival in January and is the latest chapter in an ongoing saga that has polarized Chicago and garnered national attention about how the police minorities.
During the sentencing, Van Dyke said he prayed: "daily for the soul of Laquan McDonald."
JASON FROM DIKE TRIAL: CHICAGO AGENT IS FOUND GUILTY OF THE SECOND DEGREE MURDER OF LAQUAN MCDONALD
"I will have to live with for the rest of my life … taking it to my grave," he said, adding: "I was a police officer tries to dangerous decisions. No one wants to take a life."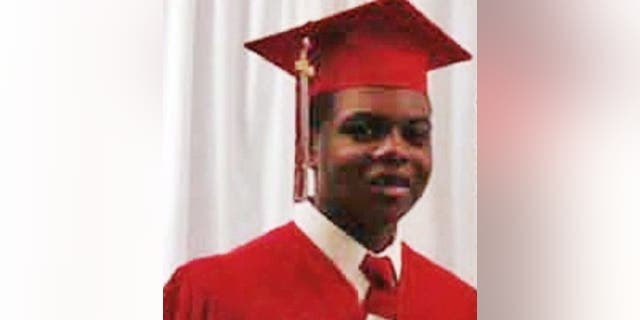 CLICK HERE FOR THE FOX NEWS APP
Prosecutors called several black drivers who testified that Van Dijk had a history of racist remarks and excessive force during traffic stops in the year for the 2014 shoot.