Asian countries will have to negotiate a code of conduct for South China Sea
Photo: AFP
There is a code of conduct for the South China Sea. The countries involved are going to go this year to negotiate an agreement, which everyone must abide by it once it is closed. That has the Chinese Foreign minister Wang Yi said during a meeting with his colleagues in Manila.
According to Wang, there is a "real concrete progress" made between the ten members of ASEAN, the association of countries in southeast Asia, and China to the disputes over the busy sea in the world. All parties to this favorable moment to cherish.
The South-east Asian countries meet annually to discuss the security situation in the region. The South China Sea is a source of much tension between the countries and was therefore on the agenda for the first day of the summit.
ASEAN and China have now agreed on a framework for the drafting of the rules.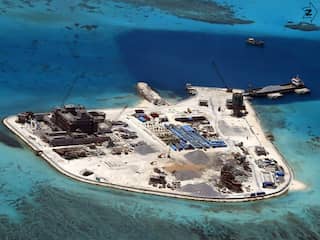 See also:
Vietnam wants more support neighbouring countries against militarisation of South China Sea
Claims
The South China Sea from the geopolitical and strategic importance. Several countries claim this a part of the area. The Chinese minister Wang said that the attitude of the countries which claim the territory, otherwise than in previous years. He called the atmosphere "relaxed", which, according to him conducive for the stability in the region.
ASEAN member state, Vietnam had been for the meeting called for a good discussion about the South China Sea. In particular, the Chinese activities in the sea are very sensitive. Beijing claims a large part of the sea, all were the economic claims made therein for a large part been rejected by the Permanent Court of Arbitration in The Hague, last year.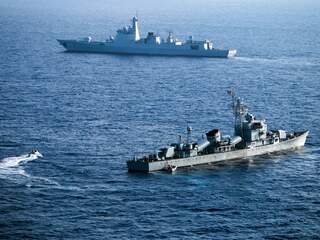 See also:
The main points of the statement about the rights of the South China Sea