'Arrested cyberexperts Russian secret service licked to CIA'
Photo: 123RF
The agents of the Russian Federal Security service (FSB) last week in Russia were arrested for treason and hacking are accused of sensitive information to have leaked to the American Central Intelligence agency (CIA).
Reports that a source close to the investigation state to the Russian news agency Interfax.
Sergei Michailov, a senior cyberveiligheidsexpert at the FSB, and its assistant Dmitry Dokuchaev be accused of being "their beroepseed to have broken and the CIA have worked".
The source explained no matter whether or not the men in direct contact would have been with the CIA or through intermediaries, acted.
Accomplices
"In this case, four people arrested, and a total of eight people have been identified as accomplices", he told Interfax. "Only four of them have been indicted. The others can be possible to escape by acting as a witness."
The third suspect is Ruslan Stoyanov, head of the department of cybercrime of cyberveiligheidsbedrijf Kaspersky Labs. The identity of the fourth suspect is not known.
Separately
According to another, also anonymous source of the accusations of treason and hacking against Michailov and the other suspects individual cases.
"Each of the defendants had his own role. One of them developed the cyber-attacks and carried them out, another worked together with agents of foreign intelligence services," he said. "These operations were parallel to each other and crossed each other in the line."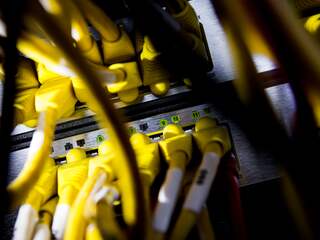 See also:
'Arrested cyberexpert Russian secret service leaked to US'