closeVideoFox News Flash top headlines for may 31
Fox-News-Flash-top-headlines for may 31, are here. Check out what you click on Foxnews.com
Poor taxpayers are much more likely to examination by the IRS than high income taxpayers – and the trend has increased in the last decade, according to data released by the Agency last week.
American citizens 'money – the United States of America," the largest anti-poverty program will be monitored, at a higher rate than all but the top 1%, ProPublica reports, citing the data.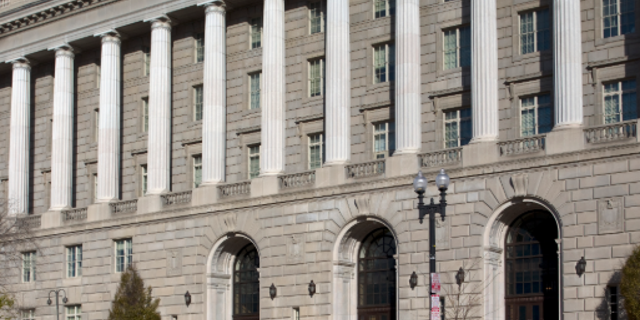 A new study suggests the IRS targets lower-income taxpayers at a higher rate than millionaires.
(gsa.gov)
Sen. Ron Wyden, D-Ore., to cheat the standard double room is called an "open invitation to low-income taxpayers increased observation, because they can be monitored far more easily. All it takes is a letter, is a need instead of a team of investigators and lawyers."
CONFIDENTIAL DRAFT OF IRS TAX MEMO TAX-SAYS THE DECLARATION MUST BE SUBMITTED TO THE CONGRESS, UNLESS THE PRESIDENT USED EXECUTIVE PRIVILEGE: REPORT
Dean Patterson, an IRS spokesman, the fault of the poor, which is tested more frequently on the huge swaths of agents due to budget cuts go into sleep. With the IRS' limited resources, Patterson said, "correspondence audits are also resource-efficient use of IRS' limited examination."
GET THE FOX NEWS APP
On top of that, the return rate for the poorest taxpayers a poor one. According to another study, only 34% of respondents with an annual wage of under € 10.000, replied EITC audits – a statistic, put the blame on your " hard-to-reach residences.