ANP gets new editor-in-chief
Marcel van Lingen, the media director and editor-in-chief of REUTERS, get over to the board of directors of the company.
That will leave the company Friday know NU.nl.
General manager Guido van Nispen, will "in harmony" July 1, out of service and shall immediately send over to a statutory board, in a collegial board takes the lead. That board will consist of Martijn Bennis and Van Lingen, who so say goodbye as editor-in-chief. A new editor-in-chief will follow soon, let REUTERS know.
The new leadership will continue to shape the new growth strategy of ANP.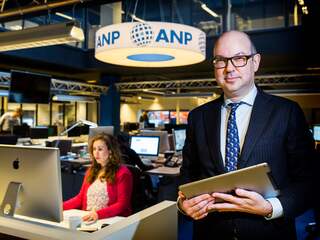 See also:
General director of ANP Guido van Nispen get per 1 July on