Android device Nokia 9 leaked photos
Photo: FrAndroid
The new flagship device from Nokia gets a Qualcomm Snapdragon 835-chip and a 5.3 inch qhd screen.
This is evident from leaked photos of a hands-on with the new Nokia device that FrAndroid Monday post. That successor of the Nokia 6 might be the Nokia 9 called.
The exact look of the unit continues through a large protective case is unclear. However, it is to see that the unit has a metal housing, equipped with a usb-c port and headphone jack.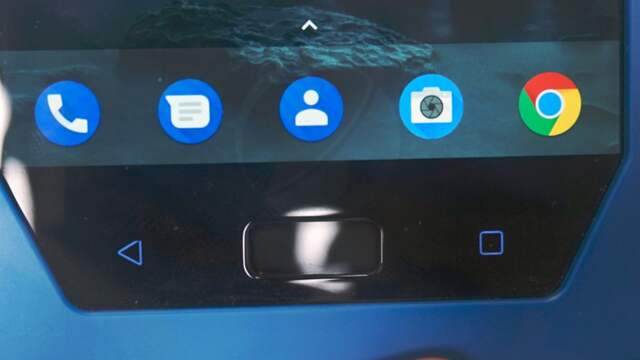 ​
It also shows that the device is a Snapdragon 835-chip with 4GB of ram, 64GB of storage and a 5.3 inch qhd-screen. The back is a double 13-megapixel camera. As with Huawei devices with one lens photos in color and the other in black and white. Merged for sharper photos.
The finger print scanner is for the Nokia in the physical home button at the bottom of the screen. The left and right of that button are illuminated touch buttons. The interface of the device is similar to the almost unmodified version of Android that, for example, on the Google Pixel runs, but then in Nokia blue.
It is still unclear when the Nokia 9 is officially presented and sold. According to rumors, will get the device at a suggested retail price of 750 euros.