Amsterdam Light Festival attracts more visitors
Photo: NU.nl/Albert Baker
The organization of the Amsterdam Light Festival is satisfied with the running of the fifth edition, that Sunday night was closed. The lichtkunstspektakel pulled from 1 december to 900,000 visitors, from 50,000 more than last year.
"It was a nice festival with a great diversity of works of art," says a spokeswoman.
There was a sailing route, Water Colors named, along twenty works of light art in the town, carried. The walking route, Illuminade led the runner along eighteen works of art in the Weesper – and can be reached easily. "The most popular artworks were those where you have to drive through or under it could sail, such as the fonteinkunstwerk Arco in the Oosterdok," says the spokeswoman.
In the meantime, the work for the next Amsterdam Light Festival is already in full swing. Until the end of this month, artists can submit proposals for participation. The sixth edition is the edition of 30 november to 21 January 2018.
The festival is set up to a podium to offer to art and to which relatively young form of art to a wide audience under the spotlight. Most of the works listed there were to be seen, especially for the Amsterdam Light Festival is designed.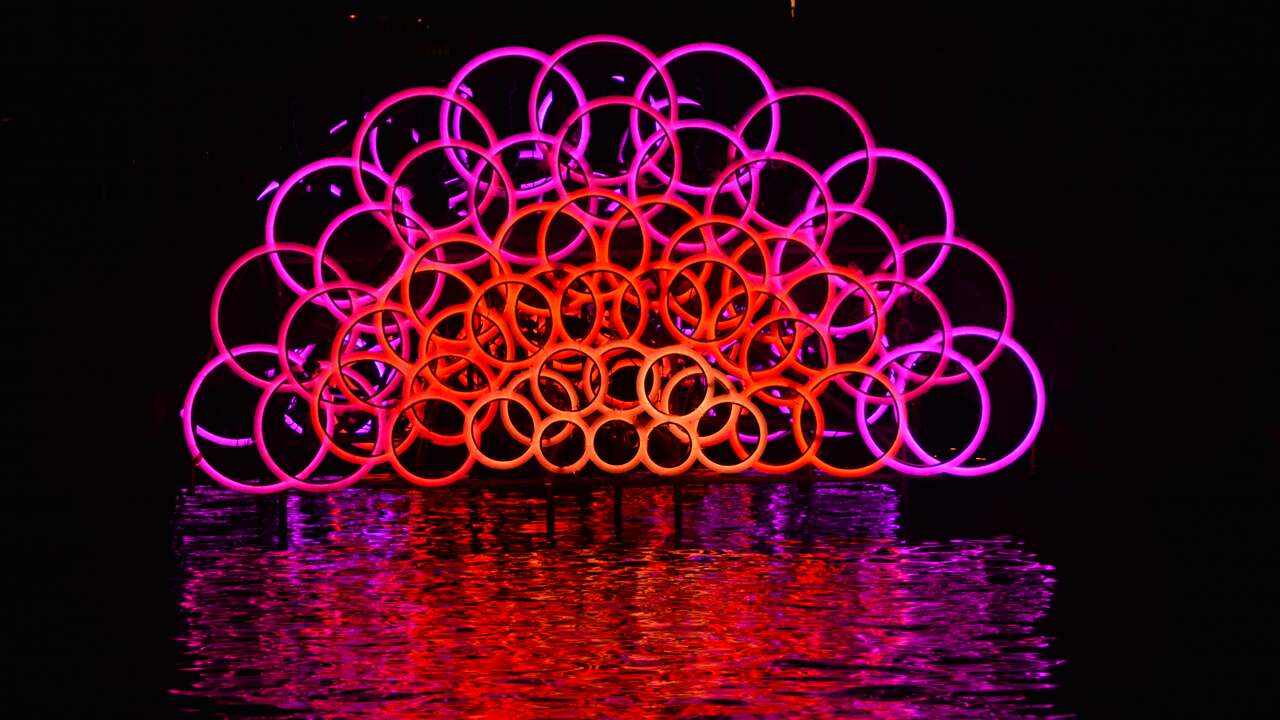 Fifth edition Amsterdam Light Festival starts Thursday
Amsterdam Light Festival 2016
The Amsterdam Light Festival december 1, was launched.
© NU.nl/Peter Pasman
One of the highlights is The Lace, a floating, a 10 meter wide image that gives an interpretation of a North-Dutch lace cap.
© NU.nl/Peter Pasman
The route, that Water Colors is called, through twenty works of light art in the town.
© NU.nl/Peter Pasman
Share this photo via:
Back to slideshow