Motorsport
Alonso surprised himself with a strong performance at Indy 500
Fernando Alonso surprised Sunday to himself by the way he for the day came at the Indianapolis 500. The debuting Spaniard fell out, but it had up to that time a strong appearance.
Formula 1 driver Alonso had to battle with another twenty of the two hundred laps to go on strike because of a broken Honda engine. Until that moment, he drove consistently in the top ten and he went even a number of laps in the lead.
"I wanted to give myself here, to prove and challenge. I knew that I was the fastest of anyone in a Formula 1 car, but it is not that I am the fastest of anyone can be in an Indycar", showed the 35-year-old Alonso know.
The Indy 500 was for Alonso this season a one-off outing in his pursuit of the 'Triple crown of motorsports", the winning of the Grand Prix of Monaco, the 24 hours of Le Mans and the Indianapolis 500.
So far he won only the GP of Monaco. The race through the streets of Monte Carlo he showed Sunday shoot, to compete in the Indy 500.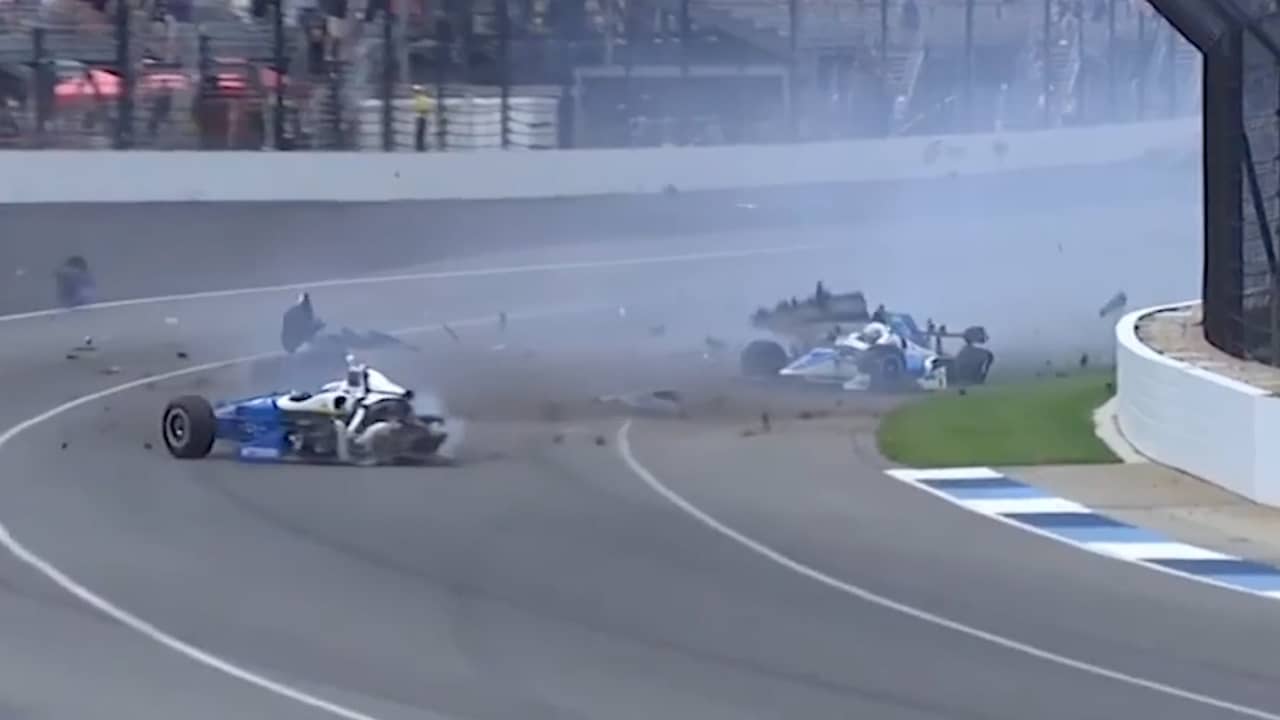 63
Very heavy crash Scott Dixon at the Indy 500
No regrets
Alonso, double world champion in Formula 1, had no regrets of that choice. "I was in Monaco at the most, fifth or sixth. That is not to compare with what I have in Indianapolis have experienced. I have Monaco not missed."
On June 11, will Alonso just back at McLaren in the Formula 1, when the Grand Prix of Canada on the program.
The profit at the Indy 500 went to the 40-year-old Takuma Sato. He wrote history of the legendary race as the first Japanese ever to his name, to write.
Indianapolis 500
Alonso fell out with 20 laps to go. Behind him the eventual winner Sato.
© ANP
Sato as the winner of the 'Brickyard', the strip of stone with which the whole circuit was previously covered.
© ANP
The field on the straightaway at the Indianapolis Motor Speedway.
© ANP
The drivers are in the photo with the Board Warner Trophy, the cup that Sato eventually managed to win.
© ANP
Winner Sato is drinking from the traditional bottle of milk.
© ANP
Share this photo via:
Back to slideshow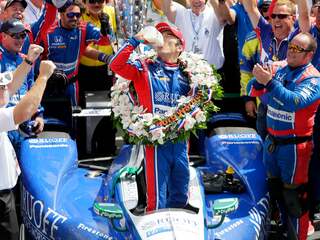 See also:
Sato wins the Indianapolis 500, the impressive Alonso falls off