'Akon gets billion for electricity in Africa
Photo: AFP
In an interview with VladTV tells the singer that he was in China a billion of credit for his 'Akon Lighting Africa' project has picked up. The project focuses on solar energy.
In the interview on VladTV tells Akon that he was inspired by his grandparents in Senegal life without power. Until now, he has with his project for sixteen million people in Africa have access to electricity.
According to the singer, the rise of solar energy slowed by, among other taxes that have been implemented by former president George W. Bush. "His agenda was focused on oil, the oil had to remain burning, therefore, all the renewable sources, he wanted as much as possible keep away," said Akon.
Previously founded Akon for his project for the Solar Academy. This research centre should ensure that no less than 600 million Africans have access to electricity.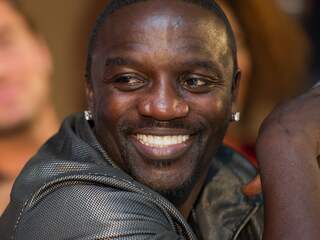 See also:
He wants half a billion Africans of power