Ajax book small loss by missing the Champions League
Ajax has missing out of the Champions League last season, have to pay for this with a net loss of 700,000 euros.
The Amsterdammers could that setback in the financial year 2015/2016, which ran until 30 June, does not compensate with transferinkomsten and an increase in sponsor money, so reports Ajax Friday on the site of the club.
The turnover decreased from over 105 million euro to 93 million euro. The operating profit amounted to 700.000 euro.
Ajax held 12.6 million euro on the sale of players. This includes, inter alia, to Viktor Fischer, Kolbeinn Sigthorsson and Ricardo Kishna. The recent zomerverkopen of keeper Jasper Cillessen and striker Arek Owned, for respectively 13 and 32 million euro, are not included.
For the year 2016/2017 expected to Ajax a net operating loss, because the club also this season not in the Champions League suits. Below the line can, in the transfer of Cillessen and Owned probably ensure a positive result, as it is expected.
In February, the club still outside the expected operational as well as a net loss in the financial year 2015/2016.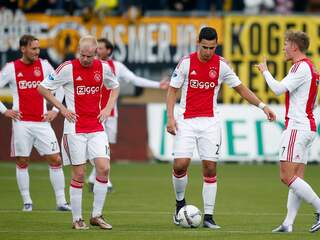 See also:
Ajax expected loss for the year 2015/2016