Airport Kuala Lumpur researched poison in murder Kim Jong-nam
Men in protective green suits Saturday terminal 2 of Kuala Lumpur International Airport examined for the presence of toxic substances.
That has the police of Malaysia said. The research follows the announcement that the murder of the half-brother of North Korean leader Kim Jong-un has been executed with a strong nerve gas called VX.
The airport remained open during the studies.
Kim Jong-nam died a few hours after he was attacked at the airport of Kuala Lumpur. He waited there on a flight to Macau.
One of the two women after the murder are arrested, a 25-year-old Indonesian, said that she something more than $ 90 (more than 85 euro) got to do with the attack on the brother, at the airport of Kuala Lumpur. The woman insists that she thought a joke went.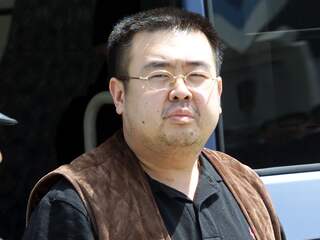 See also:
This is what we know about the assassination of the half brother of Kim Jong-un