Again, dozens of children dead in hospital India
Photo: AFP
In a hospital in the North Indian state of Uttar Pradesh are again dozens of children in a short time died. In a month died 49 babies, of which thirty possible due to lack of oxygen.
The police are investigating the case, reports the BBC. In a government report, the medical staff is held responsible for the death of thirty newborn babies. She died in intensive care, probably due to lack of oxygen.
In the same period between July 21 and August 20, died in the hospital a further nineteen babies during birth. In another hospital in Uttar Pradesh died last month, also more than 160 infants, of which thirty within two days. Also there is a lack of oxygen often as a cause of death given.
Ventilator
According to an initial report that last hospital, a shortage of self because the bills of the supplier were not paid. That would be showing equipment from the hospital have been removed.
The spokesman of the Indian prime minister Modi said last month that the case the "highest priority" to the prime minister. From the politicians strongly criticized the policy of the party of Modi, the Bharatiya Janata y (BJP) in the state of the government.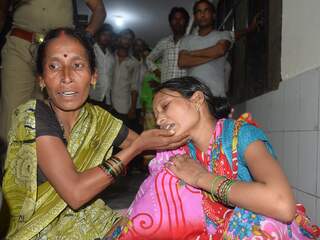 See also:
Dozens of children dead in hospital India