Again bodies recovered in under snow-buried hotel Italy
Italian rescue workers have still more bodies recovered in the hotel in the night between Wednesday and Thursday after an avalanche and was buried under the snow. The death toll has risen to nine.
Tuesdays are still twenty people missing. Nine people are alive under the rubble and facts. Two other people survived the avalanche, because they were standing outside when the building was struck.
The hotel in Farindola, located in the province of Pescara, collapsed Wednesday night partly by the avalanche. Hundreds of rescue workers search since then for survivors. Stayed In the hotel about 35 people. Some of the towers ' gables and windows were the only visible parts of the building after the avalanche.
Shortly before the avalanche, the region was hit by an earthquake. According to the U.s. geological service USGS had the three heaviest earthquakes are a force of 5.3, 5.7 and a 5.3 and found them within an hour.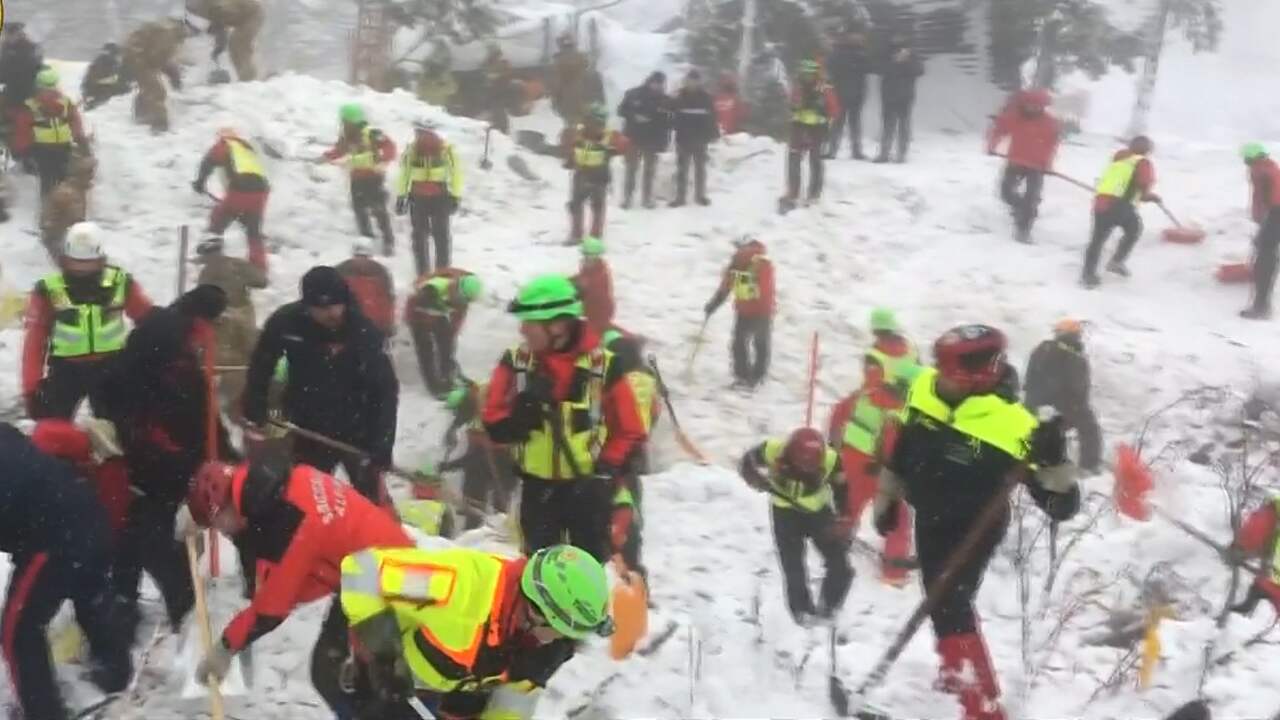 Rescue workers are still looking for survivors in the avalanche Italy
Hotel in Italy-buried by avalanche
A hotel in the mountains of italy, on 18 January, hit by an avalanche.
© Vigili del Fuoco
The lobby of the Hotel Rigopiano is buried under the snow and rubble.
© Hollandse Hoogte
The snow is high and reaches the windows of the building.
© Hollandse Hoogte
Using helicopters to rescue personnel reach the hotel.
© Vigili del Fuoco
Rescue workers dig themselves a way through the snow.
© CNSAS
A car of the Italian Protezione Civile is covered with snow.
© AFP
Rescue workers driving through metre-high snow to the hotel.
© Polizia di Stato
The hit hotel is located in the place in Farindola, in the province of Pescara.
© ANP
A man is by the Italian police, to the outside helped.
© ANP
Two cars are upside down by the sudden avalanche of Wednesday night.
© CNSAS
A rescue worker going to the snow-buried hotel.
© CNSAS
On this photo it is easy to see that the hotel is in inhospitable area.
© CNSAS
A woman by the Italian emergency services rescued from Hotel Rigopiano.
© ANP
Around the hotel, teams of rescue workers are busy getting people out of the snow.
© ANP
Rescue workers remain under harsh weather conditions to search.
© ANP
Several people are beneath the snow away and removed during the rescue.
© ANP
Share this photo via:
Back to slideshow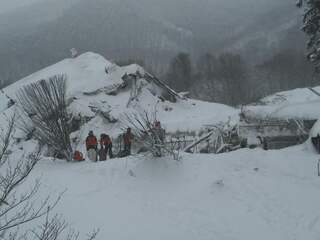 See also:
Search for survivors hotel Italy goes through