On Saturday in Amsterdam's Hermitage museum is the more than three hundred of the treasures of the house of Romanov, the dynasty of which at least three hundred years, Russia has been governed, and in the end went for it as a result of the Russian Revolution. Including portraits, jewelry, and costumes that were part of the capital of the world-famous family.
The bouquet is on in the time period 1740 to 1750, made by Jérémie Pauzié, a designer from Geneva who used to work at the court of empress Elizabeth. Pauzié, which is the crown of Catherine the Great, and was regarded as one of the greatest goldsmiths of the time, and also as an expert in the field of semi-precious stones. (Photo: Hermitage Museum)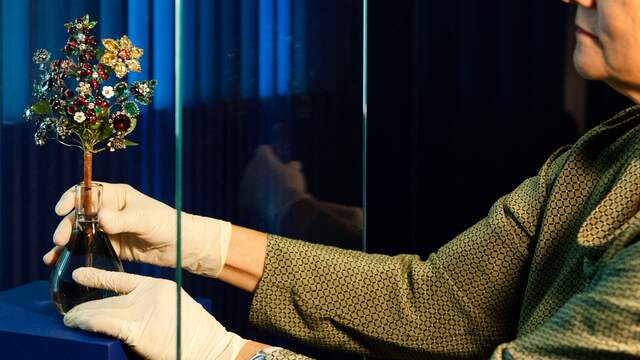 The piece is made up of draagjuwelen, and it's on the back with a hook by which the dress could be fixed. In the nineteenth century, it was the bouquet, in a quartz vase is to be placed. (Photo: Hermitage Museum)
This crown was a gift of tsar Alexander III, which he gave to his wife Maria Feodorovna. It contains a screw, by which it can be mounted into brooches, or a borstjuweel. The pampilles, a diamantenslinger, creates a cascade of brilliance, when the carrier has its head in the move. The crown is the Fabergé museum in Baden-Baden, germany on loan to the Hermitage museum. (Photo: Hermitage Museum)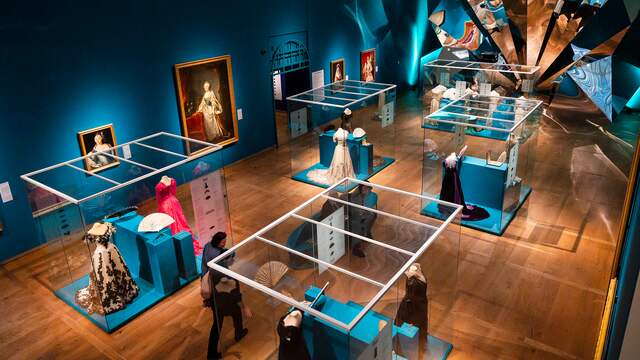 In the room where the costumes will be displayed. (Photo: Hermitage Museum)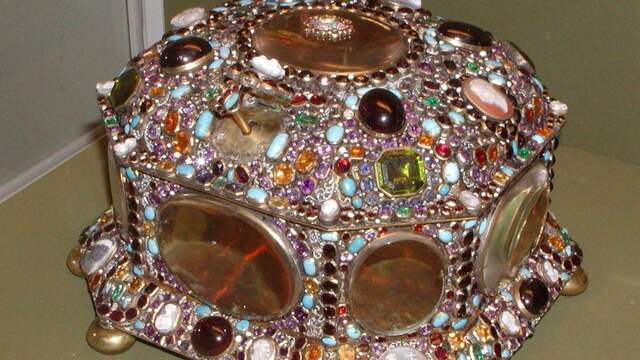 In the case of Augsburg, which, at the end of the seventeenth century, it was made for. With among other things silver, gold, rubies, emeralds, agates, rock crystal, amethisten, and turquoise. (Photo: Hermitage Museum)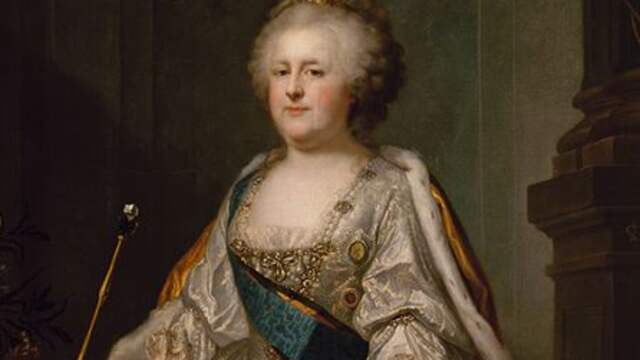 A portrait of Catherine the Great, made by johann Baptist lampi's birthplace in 1794. (Photo: Hermitage Museum/Johan-Baptist Lampi's Birthplace)
Jewelry! from the september 14, 2019 to and including march 15, 2020, to be seen in the museum of modern art, Amsterdam, the netherlands.