to connectVideoFox News Flash, important news, June 21,
Fox News Flash top headlines for June 21, are here. Check out what to click on Foxnews.com
The New Jersey man convicted earlier this year in the strangling of his ex-class-mate to death, then throw her body off a bridge, and the staging of the suicide scene, was on Friday sentenced to life in prison without the possibility of parole.
Liam McAtasney, 21, was handed down a life sentence this week after being found guilty in February to all charges in connection with a December 2016, with the slaying of his former high school teammate, the 19-year-old Sarah Stern.
Monmouth County Superior Court Judge Richard W. English, tacked on a surcharge of 10, consecutive sentence for a charge of a violation of human waste and one charge of conspiracy to desecrate human remains, NJ.com have been reported.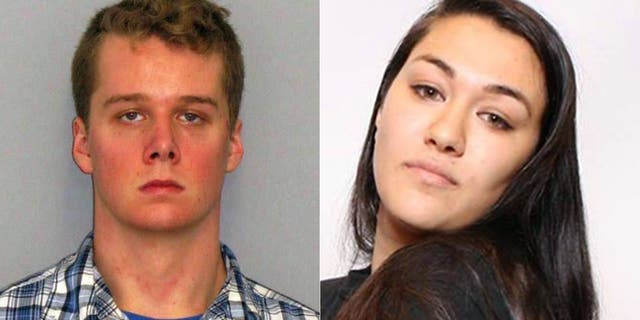 Liam McAtasney, 21, was found guilty of the murder of Sarah Stern, whose body has never been found.
(Monmouth County Prosecutor/Facebook)
A NEW JERSEY MAN FOUND GUILTY OF THE MURDER OF A CHILDHOOD FRIEND, WANTS NEW TRIAL OVER JURY-MEMBER OF THE LMAO; FACEBOOK POST
Prosecutors alleged McAtasney is what makes the Stern, and then dumped her body off of the Route 35 bridge in Belmar, staging the scene to make it look like she committed suicide, has been made. McAtasney, worked with Preston Taylor, a former classmate, in order to try to steal what they believed was a $100,000 for a house that is owned by the Stern family.
McAtasney, also talked about the murder to another classmate, Anthony Curry, in a secretly recorded conversation that was heard during the trial.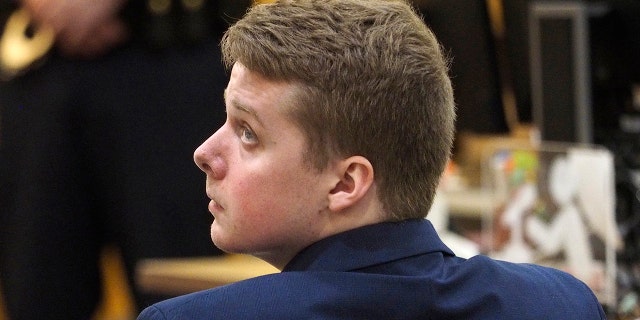 Defendant, Liam McAtasney, listens to his attorney Carlos Diaz-Cobo, addresses the jury during closing arguments in the Monmouth County Superior Court, Friday, Jan. 22, 2019, in Freehold, N. J.. (Patti Sapone/NJ Advance Media, by the AP, Pool)
In the video, the McAtasney, Curry told him that he was "pretty much" hung [Severe]" and then pushed the shirt down the victim's throat, and placed his finger on her nose.
CLICK HERE TO VIEW THE FOX NEWS APP
"It took me half an hour to kill," he said McAtasney, who added that he had "set a timer" and claimed to be Within the dog "lie down and watched as I killed her."
Prior to Friday's sentencing, McAtasney asked for a new investigation, after it was discovered that a member of the jury in the case had left a comment on a Facebook article regarding the issue: "Did the judges LMAO."
Stern's remains have never been found.
Fox News' Nicole, Darrah, and Samuel Chamberlain contributed to this report.