More than 3.4 million people Sunday night saw how the Dutch national team with 2-3 lost to Germany in the Johan Cruijff ArenA.
After the first half of the european CHAMPIONSHIP qualifier was the standings 0-2, but after the rest knew the team of coach Ronald Koeman to come back to 2-2. By a hit in the ninetieth minute, Nico Schulz, knew the Germans still 2-3.
The contest, broadcast on NPO1, is best viewed from the Sunday night, the last few weeks was that regularly The Luizenmoeder. The comic program is still in the day three top of Foundation for sight examination, but it has to be by direct competition of the competition with a third place. To 2.16 million people watched The Luizenmoeder.
The for – and postmortem of the Netherlands and Germany were also well watched. Advance looked 1,66 million people, in retrospect 1.35 million people.
109
Koeman: "Fantastic second half played'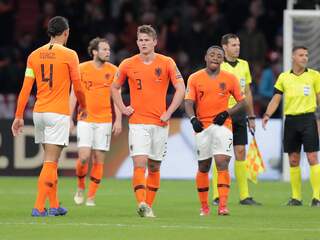 See also:
Orange in two points down against Germany despite clever comeback